Printed from https://www.Writing.Com/view/2154925
(12)

Here is my work for my new online course.
#
932570
added
April 11, 2018 at 12:10pm
Restrictions:
None
Mind Map and Mind Set-Fiction
Hi, I am Amy Slaney. I struggled in my writing career, and the main reason was lack of support. In grade 3 I had the worst penmanship. A combination of bad eyesight and bad coordination culminated in cramped, thoroughly illegible handwriting. The teacher that taught me Communication Skills took notice and decided to take me under her wing, and this was one of the only moments of true support that I had. In grade 3 we were learning writing, she took me right back to printing. She taught me how to form each individual letter, and then combine these into words. It took months but gradually we progressed to writing. I ended up with large, but legible, handwriting. I was so proud of me and her of me. But, pride was not the only thing I came away from the experience with. I loved the support that I had during the process. It had made an excruciating process easier. I will never forget her telling me over and over again to "Put your "B"'s on a diet". I also learned that I loved to write. I was on my way to my writing career.

In the following modules I will be giving you the support you need to write your next book and have it ready to show to a publisher or self-publish it.

The first thing you have to tackle is preparation. The best way I found to prepare for writing was a technique I learned from a variety of authors. It is called a mind map. My first fiction book was a book of ten fairy tales for children. To do a helpful mind map sit down with a piece of paper and pen or a blank digital document. Put your overall topic at the top or in the middle. Then start filling in the document with words or phrases having to do with your topic.

As you can see, in my mind map my overall topic was Fairy Tales for children. I was focusing on children of about 1 to 5 years because those are the years in which I enjoyed fairy tales most. I used different colors for each idea. You can use different colors, the same color for each idea, different fonts, or anything else that keeps you connected to your topic and your mind map. Fairy tales involve wonder and imagery, so the colors kept me in the fairy tale mind set. I used words and phrases that have to do with fairy tales and children. I wanted to create a mind set of magic and other worldly, but cute, creatures. Expand as much as you like. Use as much room as you like. Get every idea onto the document that you can.

By now you should feel completely connected to your topic. That will bring you to the next step in your writing process.

In module 2 I will get into this next step.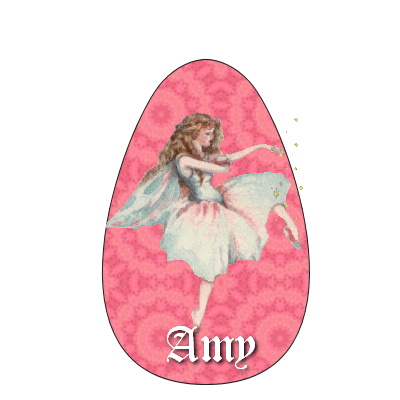 © Copyright 2018 amy-Has a great future ahead (UN: shyone at Writing.Com). All rights reserved.
amy-Has a great future ahead has granted Writing.Com, its affiliates and its syndicates non-exclusive rights to display this work.
Printed from https://www.Writing.Com/view/2154925