Printed from https://www.Writing.Com/view/2154925
(12)

Here is my work for my new online course.
#
932813
added
April 15, 2018 at 1:02pm
Restrictions:
None
By now you have your world created. You should be immersed in the politics, views and structured of your imaginary world. This should help you with your next step-character creation. Before you began shaping your world, you probably had your overall plot in mind, I certainly did. All you have to do now is created the perfect characters to move your plot along. I have a technique for creating characters that are vivid and life like. In this module I will share that technique.

I am a people watcher. While waiting in the doctor's office, having coffee in a coffee shop or any other activity that requires sitting for an amount of time, I observe the people around me. I take note of their appearances, walks, speech patterns and unusual behaviors. I knew that my characters needed to be true to life and vivid, so, as well as the qualities I dream up, I include some of the traits I observe during my people watching sessions. I also take note of family and friends and borrow qualities from them.

Again I start with a digital document. You might want to use a pen and paper-use whatever works for you. Take the qualities you have jotted down during you people watching session and have them at hand.

For each character, start off with their name. You character's name should be unique to them. It is permissible to honor someone you admire by naming a character after them. Make sure that your name is interesting and memorable. Your characters should be what a reader will always remember.

Next decide on your character's age. Your age determines a lot about you. It determines your outlook, values and experiences. The age might not end up in your writing, but it will help shape your character's personality.

Next decide on your character's appearance. Giving your character a full appearance will make them vivid and life like to your reader. Start off with your characters hair color. Decide on your character's eye color. Decide on complexion, physique and height and weight. Be able to envision your character. If you can than your reader will also be able to see the character in their mind.

Decide on your character's style. Their clothes and how they accessorize will bring out your character's personality. A dapper bowler hat may indicate an old fashioned outlook. Brightly colored clothes may indicate a sense of fun. Showing and not telling is essential for any author.

Next is the character's employment. What your character does for a living will dictate a great deal of their outlook, opinions, attitudes and companions they choose to spend time with.

Everything in fiction must make sense. You must connect actions and incidents. Everything about your character will dictate how they interact with other characters and make decisions about situations they find themselves in.

In module 4 you will be learning how to put your character in action. I can't wait to see you there.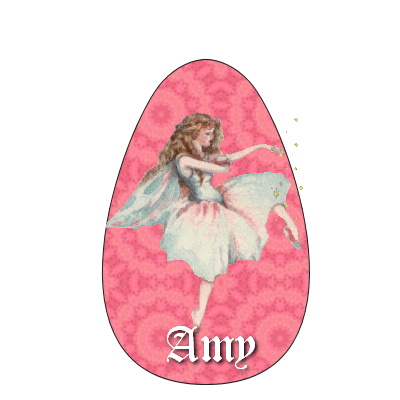 © Copyright 2018 amy-Has a great future ahead (UN: shyone at Writing.Com). All rights reserved.
amy-Has a great future ahead has granted Writing.Com, its affiliates and its syndicates non-exclusive rights to display this work.
Printed from https://www.Writing.Com/view/2154925