Printed from https://www.writing.com/main/books/entry_id/944585-Gossamer-Mists-Mansion
| | |
| --- | --- |
| | Entries for Blog City are here and maybe other surprises. |
#
944585
added
October 31, 2018 at 11:17am
Restrictions:
None
Prompt: A gossamer mist drifts along the summit , where a Wisteria-draped mansion overlooks the spectacular scene. It's Halloween. Write about this scene.

I looked at the mansion and it is so huge. It looks spooky but the fog and mist clears. The mansion is beautiful. It is huge and four stories and I can't tell where it ends or begins. I hold the invitation in my hand and go knock on the door and I am greeted by Lurch! I laugh. Elizabeth and Darcy hug me and greet me. It is their mansion. Pemberly. Captain Jack Sparrow grabs me and we dance to the Monster Mash and some music from the Twilight movies. I see Bella, Edward, Carlisle, Esme, Alice, Jasper, Rosalie, Emmett and Jacob. They all hug me and we talk. This is great. Barnabas, Angelique and Quentin from the original Dark Shadows are here. I hug them and wow this is fun. I see Samanatha, Endora, Sabrina, Morticia, Gomez, Lily, Herman, Grandpa, Eddie, Lestat and boy this is quite a party. Edgar Allan Poe and Stephen King are here. Jane Austen is here. Jane and I talk and she gives me great writing ideas. I am among friends and we dance and eat. The party started at 5:00 PM and then the clock strikes midnight and everyone disappears. The mansion is gone as well and so are the mists. I am in front of my own house now but I am dressed like Jane Austen. My husband is asleep and I go to bed as well. Was the Halloween party real or what? It was fun while it lasted.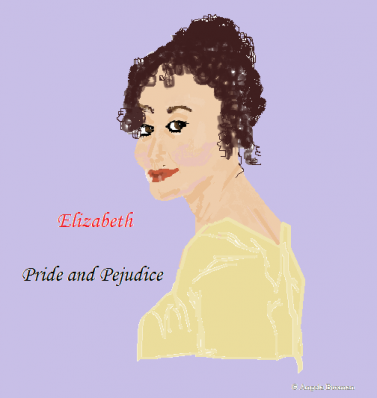 © Copyright 2018 Princess Megan Snow Queen Rose (UN: tigger at Writing.Com). All rights reserved.
Princess Megan Snow Queen Rose has granted Writing.Com, its affiliates and its syndicates non-exclusive rights to display this work.
Printed from https://www.writing.com/main/books/entry_id/944585-Gossamer-Mists-Mansion