Printed from https://www.writing.com/main/books/entry_id/960347-About-that-gold
| | |
| --- | --- |
| | You are what you write. Illusion and Reality...I reside in between. Where are you? |
#
960347
added
June 7, 2019 at 4:52pm
Restrictions:
None
Here's an interesting post and a question that I came across this morning:



//////////: I CAN SAY THIS THAT THERE WAS A SECURITY BREACH. THERE WAS A LOT PEOPLE WHO WAS GIVEN MISINFO. TODAY THERE IS HIGH LEVEL MEETINGS TAKING PLACE MILITARY LEADERS ARE HAVING MEETINGS. ALPHA-TANGO TEAMS ARE STANDING WAITING FOR A GREEN LIGHT. THE HIGH LEVEL MEETINGS WITH HIGH GOVT. OFFICIALS ARE GATHERING FOR THE FULL CHANGE OVER OF THE REPUBLIC AND THE GCR. I AM NOT ALLOW TO TELL U MORE ABOUT THAT.WHEN THE JUNE 9 SEASON IS OVER THEN ALL THIS WILL BE COME CLEAR

Q: -- could the recovery of the Ft Knox stolen Gold be causing delays with the RV and TRN - Cotrell refunding - do you have any info on the recovery?


And the answer:


//////////: THE GOLD THAT WAS TAKEN OUT OF FT. KNOX BEFORE 1977 WAS TAKEN TO NY. AND RUSSIA BOUGHT MOST OF IT 80% IT WAS SHIPPED TO THEM. ---OUT



So... there has been so much speculation about the gold in the treasury. Is it real? Some stories and rumors circulate that most of it is gold-plated lead bars. There has been so much not said, not inspected or analyzed. The requirement for new gold-backed currency is rushing down on the world. The positive, official statements are far and few between. What's left...Hope?
Just add this to that little itch of unanswered questions in the back of your mind.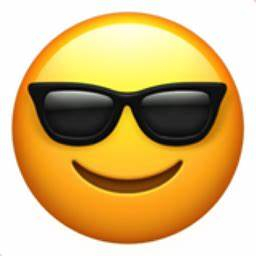 >>>iggy

© Copyright 2019 iguanamountain (UN: iguanamountain at Writing.Com). All rights reserved.
iguanamountain has granted Writing.Com, its affiliates and its syndicates non-exclusive rights to display this work.
Printed from https://www.writing.com/main/books/entry_id/960347-About-that-gold