Back to the merging of today's real scientific development with my speculative Sci-Fi novel drafted in the 90's.
Did you know...



Scientists Successfully Made Sheep-Human Hybrids in 2018
Scientists at the University of California have been able, in laboratory conditions, to cultivate a hybrid of human and sheep, just one year after the news came to the public that a hybrid of man and pig was created. According to the British Guardian, human cells are inserted into the sheep's embryo, with the goal of allowing organisms and tissues in animals to be used for transplantation in the future.—If human cells reach the brain of the animal, and its intelligence begins to change, we should not continue this experiment.




(however, it is almost certain that in some hidden lab a Chimera will be allowed to develop full term—and what will it be? And like in my novel, what will happen if the embryo is human and allowed to use some of the animal's hybrid DNA. How much smarter and skilled will it be?)

(From Willow Tears: Billy watches a memcube recording that explains the process...)


"I'm sorry I'm so long getting to the point, Billy, but I felt you must have some of the background first. These men were desperate, so they changed their direction slightly, still with surrogate females, but no longer human. Many years ago there had been isolated experiments where an animal such as a pig or cow gave birth to a monkey or a dog that had been implanted. So they took the idea and went to work to develop, by genetic manipulation, an animal super-womb. White rats proved to be the only animals that responded successfully."

The pictures began again; larger and larger versions of the animals, resembling a hog in bulk, but intelligent-looking, with bright eyes and rather dangerous teeth.

"Succeeding generations produced a stable breed perfectly suited to carrying a human-sized embryo. The children are born naturally and then cared for and suckled by their surrogate animal mother for the first eighteen to twenty-four months. The animal milk seems to pass on to the child certain hybrid DNA immunities, nutrients and traits necessary for survival. These animals are evidently very protective of the newborns. This is the secret of the children—and is the primary function of Level-10."
----CHAPTER 6 - REVELATIONS




There's more about this creation of the Newborns and their maturing in the book. In our real world there is also experimentation with DNA editing—as in China with their CRISPR gene edited babies already born. And the very dangerous nano technology showing up in untested uses that we handle or consume every day.
You see, it's necessary to move very carefully through this not-so-speculative world of today.
Best to all,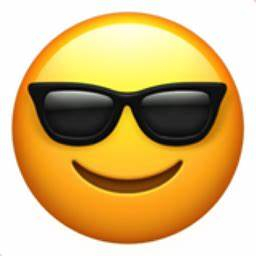 >>>iggy


As you can see, it's not about your health, it's about MONEY and POWER.
Sell the shots, make you sick, sell more drugs, make you stupid.
----Clockwork.