Printed from https://www.writing.com/main/books/entry_id/975644-An-invitation-to-visit
(5)

by

Walkinbird

Blog started in Jan 2005: 1st entries for Write in Every Genre. Then the REAL ME begins
#
975644
added
February 16, 2020 at 2:24pm
Restrictions:
None
The Soundtrack of my Life



Camp Granada almost seems like a real place, I was a kid that made short camp trips, generally into the mountain regions for a weekend or a week at most. I was never sent away for a season, like I think they do more in the Northeast. Camp as portrayed in comedy is typically the social anxiety inducing Summer Camp. Living in California, however, we are travelling to Catalina Island in Winter, backwards kind of things like that. Although I did do day care Y-camp during Spring Break, since both my parents worked. Come to think of it, I was taught funny little songs there -- more comedy training at a young age.

Comedian Allan Sherman was faceless to me, as he like Carl Reiner and Mel Brooks were from an earlier time as far as I was concerned, and I knew them almost exclusively through radio play and comedy albums, not the visual media. I have a long time friend, and in her house, radio,records and books were the main source of entertainment consumption. So much so, that by the time she and I were in high school together, MTV was available at my house, but not hers. When she wants to suggest that it might be time for a visit to see her in Oregon, I can count on a link to Hello Muddah, Hello Faddah. So silly songs, not voguish rock idols were our shared appreciation. (Well, Billy Joel is an exception, but then he's one of those excellent singer-songwriters, essentially a poet.)

Terrible or great of me to invoke Billy Joel and Allan Sherman in the same bit? Not at all. All music that is strongly based in the lyrics, not as much in the melody share in that seed of idea to be communicated, written to its full intent, then performed. If you could stitch together Allan Sherman gigs into a quilt of neurotic childhood, I think you could make a case for why I am able to appreciate Billy Joel's We Didn't Start the Fire. I didn't think this was the direction this was going -- but who can say what the human brain will mash together (and, now I have to share the excellent Avengers parody invoking the genius of Billy Joel, as that was a big 2019 moment as well)




Allan Sherman (1963) "Hello Muddah, Hello Faddah"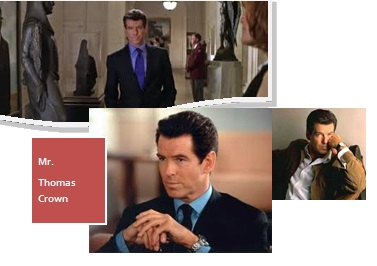 1
Like
•
Comment
•
View 1 comment
© Copyright 2020 Walkinbird (UN: walkinbird at Writing.Com). All rights reserved.
Walkinbird has granted Writing.Com, its affiliates and its syndicates non-exclusive rights to display this work.
Printed from https://www.writing.com/main/books/entry_id/975644-An-invitation-to-visit