Printed from https://www.writing.com/main/books/entry_id/986931
| | |
| --- | --- |
| | I am using an old book to do a Space Log Blog and Spiritual Blog with Chris Breva. |
#
986931
added
July 1, 2020 at 10:19am
Restrictions:
None
What Makes Your Heart Beat Faster?
Prompt: What makes your heart beat faster? Love? Novels? Horror movies? What gives your heart a thrill?

If I am watching something spooky or a dramatic part of a TV Show and the phone rings, I jump. I was watching the Dinosaur Kingdom movie, the dinosaur was running into the stone wall, trying to break it down. My cat jumped on the back of the couch as the dinosaur crashed through the stone wall and that made my heart beat faster. When ever I watch Titanic and I know the ship is going to hit the ice berg, I still get a thrill and my heart beats faster. In Eclipse, the werewolves fight the vampires, I still get a thrill. Star Wars movies. My heart beats faster all through the battle scenes. When ever Darth Vadar shows up, my heart beats faster.

Reading a novel, like romance with a happy ending, my heart gets a thrill. Exciting parts of my soaps when someone gets shot or a secret is exposed, I am all excited and I hate a cliff hanger. I have to wait until the next day. These are the things that make my heart beat faster!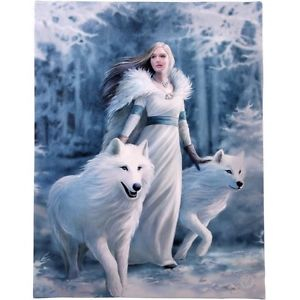 © Copyright 2020 Princess Morticia Megan Rose (UN: tigger at Writing.Com). All rights reserved.
Princess Morticia Megan Rose has granted Writing.Com, its affiliates and its syndicates non-exclusive rights to display this work.
Printed from https://www.writing.com/main/books/entry_id/986931