Printed from https://www.writing.com/main/books/entry_id/991292-Researc-and-Notes
| | |
| --- | --- |
| | This book is for the person who wants to transform thier life in a positive way. |
#
991292
added
October 24, 2020 at 2:31pm
Restrictions:
None
Love


Acceptance



Together




Positive




Relationships




Home




Work




Love




Aware




Diversity




Religion


Daily Life

Being compassionate



Identifying problem in advance




It is a life change




attitudes will have to change




evaluate your life




evaluate your mind




take stock of relationships




About people-not just men or women


understanding



My have to reject long held attitudes




Planning




Asking questions




Getting involved




Mind and body




Thinking For Yourself




Don't Be Apologetic




Be Your Person


Pay attention to your relaxation



Add in your beliefs




Work to improve the world




Not all about money




using eco-friendly products and routines




getting past family





Introduction



-What is aware?
-The importance of being aware.
-When to be aware

Book 1:Your Positive Life

Chapter 1:Letting Go Of Long Held Attitudes And Keeping What Works
-Where your long held attitudes come from
-Deciding whether or not your beliefs and attitudes are limiting
-Be proud of your attitudes
-Trumpeting your attitudes
-Being sensitive but being strong
-Being non-apologetic
-Letting your attitudes reflect in everything you do.
-Who surrounds you.
-Either decisive or preachy.
-Still listen.Recognizing the worth of everyone.
-Your attitudes, your look.
-Display Don't Persuade
-Elimination or Reduction
-Seeing What's Realistic
-How You Can Feel After
Chapter 2:Thinking Of Yourself Is Thinking Of Others
-The winning morning routine.
-Yoga
-Other exercise routines
-What meals work best
-Healthy recipes
-Make sure to relax
-How not to become stressed
-Veggie, Vegan, The Difference
-Doing what's best for you-moderation
-Self-care is not indulgence.
-Being healthy might not be a solitary endeavor
-Healthy Body + Healthy Mind=Positive Life
-What is it about Gluten-Free
-Labels
-Don't be shy
Chapter 3:Ask, Ask, Ask
-Being aware is not being nosy.
-Internal Tools
-Differences shaping our lives
-Ways of asking
-Gratitude of others
-What we really need
-You might not know them as well as you think
-Responding helpfully
-Learning from others-You can
-Making a mistake-maybe a loss
-Research if you like
Chapter 4:If It's Important To You It's Important To Me
-What are your values
-Meeting and finding out
-Respecting others beliefs and values
-Research into different customs
-Doing what you must-theirs not yours
-It's just for a little while-things you might not enjoy
-Reassuring, Not Changing
-What you deserve back and being accepting of attitudes
-What Do I Bring?
Chapter 5:Handling Your Family And Your Outlook
-Evaluating Your Family Dynamic
-Constructing a plan.
-Be firm but be flexible.
-If you have to constantly explain.
-Reassurance
-Are there things you need to let go of?
Chapter 6:Getting Involved And Not Staying Silent
-Family Problems
-You don't know them but they are in trouble
1)Social Services
2)People you meet randomly
3)Calls for help
4)Donations
Chapter 7:How Eco-Friendly Factors In
-The problems the planet faces.
-How being eco-friendly affects your life.

Book 1:It's About Business But Not All About Money

Chapter 1:Looking At What Business You Want To Be A Part Of
-The Finding Formula
Chapter 2:The Values That Suit Your Business
-Taking stock of what is important to you
-How you think your clients should be treated.
-Your past experiences.
-Your visitors and clients first impressions
-Finding a tag line
Chapter 3:Planning Ahead
-Making a Schedule for you and your family
-Planning Your Perfect Work Space
-Introducing Those You Love To Your Business
-Making your first copy
1)The Foundation Package
Chapter 4:The People And Values
-Screening process for employees
1)Their values
2)Your initial impressions
3)How can you mesh
4)Questions to ask references.
-Screening process for clients
-Your rules and needs.
1)What do you want in a client.
2)Finding out what they expect of you.
3)Can your values and theirs meet?
4)How I use my Facebook Group
Chapter 5:Acceptance and Differences
Chapter 6:The Safety Tools
Chapter 7:Team Involvement
Chapter 8:Eco-Friendly Workplace
Chapter 9:Making The Customer Experience Positive
Chapter 10:Outside Your Business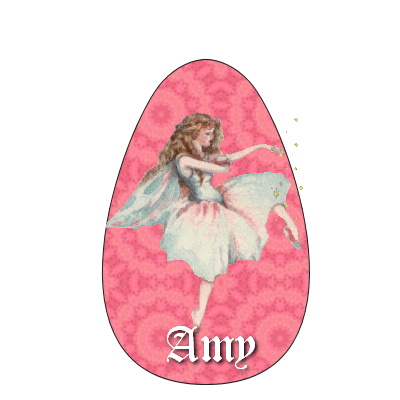 © Copyright 2020 amy-Has a great future ahead (UN: shyone at Writing.Com). All rights reserved.
amy-Has a great future ahead has granted Writing.Com, its affiliates and its syndicates non-exclusive rights to display this work.
Printed from https://www.writing.com/main/books/entry_id/991292-Researc-and-Notes