Printed from https://www.writing.com/main/books/entry_id/992084-Best-Party-You-Ever-Had-Or-Attended
| | |
| --- | --- |
| | Entries for Blog City are here and maybe other surprises. |
#
992084
added
September 1, 2020 at 9:44pm
Restrictions:
None
Best Party You Ever Had Or Attended
Prompt: What was the best party you ever had or attended?

My 50TH Birthday Party was nice. I had an Eeyore cake and my Birthday is 4 days before Christmas. My son was home and he his wife hadn't moved to Arizona. My parents were here and my daughter in-law's parents. We had a meal of turkey barbeque, chicken salad, scalloped potatoes, baked beans, chips and punch. We open gifts. I got jewelry, a purse and I can't remember everything else we got. We danced to Johnny Cash music.

My son had a cook out and his mother-in-law's sister and mother-in-law's husband got in a fight over cars. That was different. Another cook out we had, we sat by the woods and told ghost stories. That was fun.

In sixth grade, I had a Birthday party and got a Twiggy Doll, purse, perfume, bracelet, peacock pins, books and ink pens. We posed for a picture with eight of my friends and the one girl let off gas and we laughed. She got mad and went home. She came back and bought her cat. She was so snotty about things.

Another party, my cousin was mad because I bought chocolate cake and was supposed to bring a watermelon. She was playing rap music and said I could play Johnny Cash and I went to change the CD and there were CD's stacked up and they fell and she yelled at me.

Another party, I was a sophomore and my friend Debbie and I were chaperones at her brother's Birthday party and I danced with a cute eight grade guy and played slapped kiss and hug. I hugged an eight grader. It was a tame party.

I am in my 60's now and don't do many parties and I miss that including fights.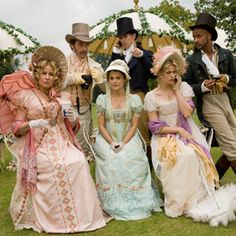 © Copyright 2020 Princess Megan Snow Queen Rose (UN: tigger at Writing.Com). All rights reserved.
Princess Megan Snow Queen Rose has granted Writing.Com, its affiliates and its syndicates non-exclusive rights to display this work.
Printed from https://www.writing.com/main/books/entry_id/992084-Best-Party-You-Ever-Had-Or-Attended