(15)

by

Voxxylady

An indie novelist muses about writing, society, and the arts.
CNote images - free to send off-site: "
Ornament Greetings
"
(photos rotate)

"Maybe Christmas, the Grinch thought, doesn't come from a store."
Theodore Geisel



I'm rather eclectic ... an indie but fairly conservative, somewhat opinionated but open to intelligent discussion, and a rule-follower unless I feel the need to break them for good reason. You never know what you might find. I generally don't know what I'll write here until I sit down to do it.

Elora is Latin for light. I'm a light-seeker. Elora is my muse.

This is my second blog at WDC. You'll find the first here:
"Avant-Garde Aspirations"
"How vain it is to sit down to write when you have not stood up to live."
~Henry David Thoreau
My December Writing.com activities:
creating Christmas CNotes!
What I'm currently reading:
Thin Ice
by Liana Laverentz
Always Looking Up
by Michael J. Fox
A Night In Twisted River
by John Irving
Keeping Faith
by Joyce Carol Oates
Pumpkinnapper
by Linda Banche
The Death of Adam
by Marilynne Robinson
Short Book Reviews:
"
Invalid Item
"
Highlighted Items:

"On Our Own: Indie-publishing Group"
by Voxxylady

"Indie Publishing: Method and Madness"
by Voxxylady

"Invalid Item"
by A Guest Visitor
"Invalid Item"
by A Guest Visitor



"If this work seems so threatening, this is because it isn't simply eccentric or strange, but competent, rigorously argued, and carrying conviction."
Jacques Derrida
My Website:
http://www.lkhunsaker.com
"Be yourself.
Above all, let who you are, what you are, what you believe,
shine through every sentence you write, every piece you finish."
John Jakes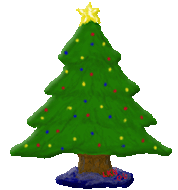 © Copyright 2010 Voxxylady (UN: voxxylady at Writing.Com). All rights reserved.
Voxxylady has granted Writing.Com, its affiliates and its syndicates non-exclusive rights to display this work.
Log in to Leave Feedback
Printed from https://www.Writing.Com/view/1197828