Printed from https://www.writing.com/main/books/item_id/2019469-The-Newsletter
(15)

The FSFS Newsletter is written by FSFS members covering everything Fantasy and Sci-Fi
The "Fantasy and Science Fiction Society"

presents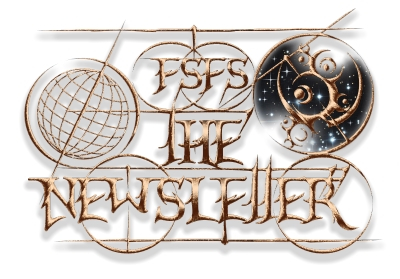 If you have knowledge, let others light their candles in it. - Margaret Fuller
The Newsletter is a monthly publication sent out to all "Fantasy and Science Fiction Society"
members, and accessible by all members of WdC. Everything in the Newsletter is written by FSFS members.
The only thing to do with good advice is to pass it on. It is never of any use to oneself. -
Oscar Wilde
If you are an FSFS member and wish to submit a Fantasy, SciFi or general writing related item for inclusion, please email A E Willcox
So what? All writers are lunatics! -
Cornelia Funke,
Inkspell
How do I receive the Newsletter?
All members of the "Fantasy and Science Fiction Society"
will get the Newsletter emailed directly to their inboxes. I will also post every newsletter to my Newsfeed. Add A E Willcox
as a favourite or fan (click the plus button next to my name) to have the Newsletter appear in your Newsfeed. Alternatively, you can add this book item to your favourites to have the book pop to the top of your Favourites sidebar when it is updated.
Learn the rules like a pro, so you can break them like an artist. -
Pablo Picasso
© Copyright 2020 David the Dark one! (UN: debuono3 at Writing.Com). All rights reserved.
David the Dark one! has granted Writing.Com, its affiliates and its syndicates non-exclusive rights to display this work.
Printed from https://www.writing.com/main/books/item_id/2019469-The-Newsletter