Printed from https://www.writing.com/main/books/item_id/2141761-World-By-Design
(4)

by

Fivesixer

Poems exploring whether or not we create our world, through reflections past and current .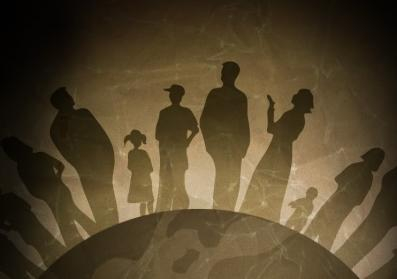 Periods of personal upheaval, no matter the degrees of their importance, often make me wonder: Are we creating the world we live in, or to what extent is it predetermined based on the birth lottery we won/lost? How much of what we do is merely adapting, as opposed to building something new? I wanna use these ideas as the loose basis for this collection.

I expect a lot of these pieces to be personal yet vague; real yet surreal. Dark at times, but hopeful. Odd and poignant. Disturbingly therapeutic. While I have no shortage of life experiences to mine content from, confronting them and filtering the thoughts and emotions will at times be difficult- not just for me, but occasionally for the reader as well. The goal for this project is to dig a little deeper into myself, using the momentum from my recent collections to cut new grooves into the framework, I suppose...and if it's readable, that's a bonus.

Edit 11/2020: Are we living in a world created for us. or are we creating it as we go along? Is there an answer? I don't know if I know, or if I'm the one to consult on that.

Comments, compliments, and feedback of all kinds- good or bad- are most certainly welcome. It's not just my journey; we're in this together.


© Copyright 2021 Fivesixer (UN: fivesixer at Writing.Com). All rights reserved.
Fivesixer has granted Writing.Com, its affiliates and its syndicates non-exclusive rights to display this work.
Printed from https://www.writing.com/main/books/item_id/2141761-World-By-Design