Printed from https://www.writing.com/main/books/item_id/2141761-World-By-Design/sort_by/entry_order DESC, entry_creation_time DESC/page/8
(4)

by

Fivesixer

Poems exploring whether or not we create our world, through reflections past and current .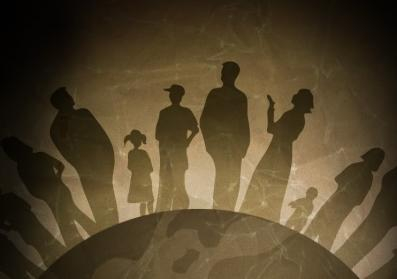 Periods of personal upheaval, no matter the degrees of their importance, often make me wonder: Are we creating the world we live in, or to what extent is it predetermined based on the birth lottery we won/lost? How much of what we do is merely adapting, as opposed to building something new? I wanna use these ideas as the loose basis for this collection.

I expect a lot of these pieces to be personal yet vague; real yet surreal. Dark at times, but hopeful. Odd and poignant. Disturbingly therapeutic. While I have no shortage of life experiences to mine content from, confronting them and filtering the thoughts and emotions will at times be difficult- not just for me, but occasionally for the reader as well. The goal for this project is to dig a little deeper into myself, using the momentum from my recent collections to cut new grooves into the framework, I suppose...and if it's readable, that's a bonus.

Edit 11/2020: Are we living in a world created for us. or are we creating it as we go along? Is there an answer? I don't know if I know, or if I'm the one to consult on that.

Comments, compliments, and feedback of all kinds- good or bad- are most certainly welcome. It's not just my journey; we're in this together.


November 26, 2017 at 8:23pm
10-21-17



Every last cigarette
has been smoked down to the filter,
and the last drops left in the bottle
are awaiting their death by evaporation.
The sweet kiss
of another night in tortured sleep
rests patiently on my forehead
before dreams remind me
of all the wrongs I've lived
and the sins committed.
There's no release;
too many people are secretly wishing
I'll get what's comin' to me
one way or another,
and my first and only regret
was never having any.
That I'll get to wake up
is not a testament to my will;
it's the facing of each day
with self-imposed punishments
keeping the breath from being
sucked out of my lungs
each night when only my eyes go dead
in hiding from a place
there is no chance of escaping.
To pray would be to throw my words away
and I can't afford to waste
any resources remaining
that help me cope and comprehend
what I'm running from
or if whatever it is
might be trying to pass me by.
I don't know goodbyes
but can show you how I leave
easier than it is to explain;
maybe then you'll understand on a higher level
how I almost always feel
and how eventually confusion
is more normal that whatever state
your common complacency means.
Carry on, you will,
while I'm simply carrying
too much, and someday I'll break from it
before I'm able to wake from it
and then we'll both realize
everything's gonna be ok.


November 26, 2017 at 8:11pm
10-18-17



We're told we can be
whatever we want to be when we grow up;
it's too late once we've slowly realized
we were funneled into
someone else's dreams.
That's the first lie we're ever taught
to recite
and learn a by-heart
answer to.
Someone else likely
knows what we're destined to be
against all interested wishes;
they just don't know
the most important part:
who.
November 26, 2017 at 8:07pm
10-18-17



I can't keep a thought in one place
in my head.
My days are numbered;
truth is,
everyone's are but no one
registers that
so who am I to make
that bold claim?
In all my delicate honesty,
one man's x is another's y.
And one statement isn't the truth
so much as it's not a lie.

If I dance like nobody's watching,
it's because I'm not.

You can't keep a thought of me
placed in your head unless
it's what you want to believe.
And maybe I am
or maybe I'm not.
And maybe someone believes you
or maybe they don't.
What does that mean to me?
What am I to believe?
Did anyone ask me?
Did you think to ask me?

Your days are numbered
whether you like it or not.
© Copyright 2021 Fivesixer (UN: fivesixer at Writing.Com). All rights reserved.
Fivesixer has granted Writing.Com, its affiliates and its syndicates non-exclusive rights to display this work.
Printed from https://www.writing.com/main/books/item_id/2141761-World-By-Design/sort_by/entry_order DESC, entry_creation_time DESC/page/8