Printed from https://www.writing.com/main/books/item_id/932976-Off-the-Cuff--My-Other-Journal
(25)

by

Joy

Impromptu writing, whatever comes...on writing or whatever the question of the day is.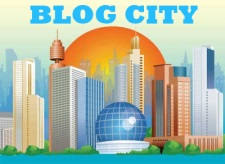 Thank you
Marci Missing Everyone
for this lovely sig.
I've been blogging all through my days without knowing that it was blogging; although, this isn't necessarily the only thing I do without knowing what I'm doing.
Since I write on anything that's available around me, my life has been full of pieces of scribbled paper flying about like confetti. I'm so happy to finally have a permanent place to chew the fat.
So far my chewing the fat is on and off.
Maybe, I lack teeth.
Feel free to comment, if you wish.
This Blog Continues in "Everyday Canvas "
© Copyright 2019 Joy (UN: joycag at Writing.Com). All rights reserved.
Joy has granted Writing.Com, its affiliates and its syndicates non-exclusive rights to display this work.
Printed from https://www.writing.com/main/books/item_id/932976-Off-the-Cuff--My-Other-Journal