Printed from https://www.writing.com/main/campfires/item_id/1093236-Conspiracy-in-Fellowship
[Introduction]

Group Founder request


I have been giving group members two weeks to make an addition, once alerted to add. Automated notice is sent when it is your turn. I also send a secondary email. When no action or contact happens, I move on to the next author on the list, utilizing the SKIP feature.



Here's the setup:

Your character is enrolled in college. A college-level course on music lyrics and literature is on your schedule. Please improvise a mindset for this student before reading my first entry into the Campfire Creative. (ex., is the course "filler" or a focus of the student's major?) Everyone in the class will have heard some rumor about the professor's oddities. You students may have a bit of chatty disclosure before the professor even steps into class on this first meeting. Nothing will prepare you for the field trips! Read the first entry. Then all subsequent entries. Write your reaction to carry the story forward.

Be ready for an adventure! And to keep everyone engaged,

Try

to make your addition(s) timely! (

You can initiate a skip too anytime you need to

). I have set the minimum effort for individual entries to 500 characters; no upper limit. Stretch those creative muscles!

Characters (in order of appearance) to date

Professor Ants Beren — Intrigue, even he can't place from when, drives him
Sam Richards — on a football scholarship; trapped in a Literature/Music course
Leo — an English major
Genna — filled with "the song of her life"
August Evander III — Prof. Beren's protege
Jessica — jaded from the pressure of graduate studies classes
Mink Lorimer — fears she'll be found out to be an imposter among English majors
Dove — crafter and bard; commuting part-time student
Stella Shannon — deeply in tune with Tolkien lore
four - ten various other students enrolled
Sam's on-campus flirtation, Regina...
Ants Beren's confidant at City Museum, Pridellen Vaugh
and her nephew, Samuel Vaugh — young reasearch assistant to Prof. Beren

I am also noting here for continuity that the timeframe of entry 33 has us just one week and a day into the the class run, Tuesday, 6:00pm (aprox.)

I do throw curve balls – but don't be afraid…I just want you think on your feet and to imagine with confidence. Just remember to write without heavily editing yourself.

Remember to visit your home away from home ~ "Tolkien on Writing.com"
[E]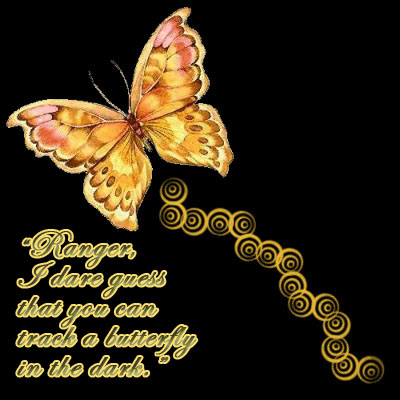 Printed from https://www.writing.com/main/campfires/item_id/1093236-Conspiracy-in-Fellowship