<< Previous
·
Message List
·
Next >>
Re: Re: Some help
by
Elle
I did it on my mac using imovie (which comes with your computer).
You have to have a youtube account to share the video via youtube, so you need to set that up first.
Just tell imovie to create a new movie, using 'simple' theme. There'll be a thing on the left hand side of the screen that says to 'Import Media'. You choose an image (which has to be on your computer, so if you're going to download one to use, do that first). Then after you've selected and imported your picture, you drag the picture down to the bottom half of the screen.
Then, in the top right quarter of your screen, there is a little microphone symbol and if you hover over it, it says 'Record voiceover'. Click that. You'll get a red button. Click the red button. It'll count you down from 3, then start talking. When you've finished talking, press the red button again. Then click 'done'.
Then, in the bottom half of your screen, drag the right edge of your picture until it takes up the same length as your audio track.
Then go to the file menu (top left hand corner), then select 'share', then 'youtube'. It'll ask you to login if you're not already. Then you edit the title or whatever else, then click upload, then it confirms again and you click ok or whatever, and it will upload it to youtube for you.
When it's finished uploading, it'll come up with a pop up, and you can click 'close' or 'open' or something. If you click open, it'll open youtube for you. Click on your video, then use the link at the top of the page to share it with us.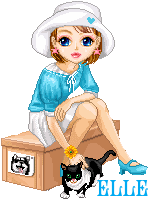 MESSAGE THREAD
Some help
· 02-26-16 8:37am
by
Spacecat
Re: Some help
· 02-26-16 11:44pm
by
Elle
Re: Some help
· 02-27-16 8:37pm
by
Whatas Enjoying Whoville
Re: Re: Some help
· 02-28-16 2:37am
by
Elle
Re: Re: Re: Some help
· 02-28-16 3:00am
by
Whatas Enjoying Whoville
The following section applies to this forum item as a whole, not this individual post.
Any feedback sent through it will go to the forum's owner, Elle.
Log in to Leave Feedback
Printed from https://www.Writing.Com/view/2076004