Printed from https://www.writing.com/main/forums/item_id/1826519-Classroom-Assignment-Forum-of-EWW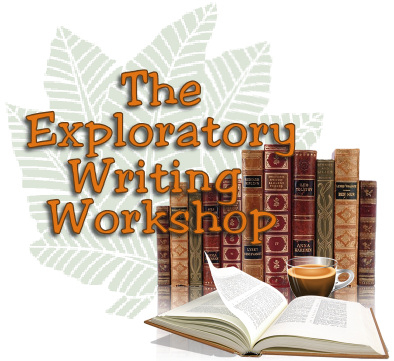 Welcome to the Classroom (Assignment Forum) of The Exploratory Writing Workshop (EWW)
This where you receive your assignments and where you post your completed assignments.
Rules of the Forum
All posts must follow the 13+ rating of this forum.

All posts must be in the "bitem" format. (see below)

Ensure all comments are

respectful

.

No profane or insensitive language.

If you have issues with the workshop, email
percy goodfellow
Our Lessons
Click on the blue underlined link below.


Warmup: The Three Part Character Development Model and Favorite Author Chapter Template (FACT)
"Week One Assignment - EWW"
Central Character and World of the Story Including Want-Need-Desire
"Week Two Assignment - EWW"
Supporting Character and uptempo of events
"Week Three Assignment - EWW"
Life Changing Event, (Dramatic Premise)
"Week Four Assignment - EWW"
Crisis #1 (Internal - the Smallest) Our Own Worst Enemy
"Week Five Assignment - EWW"
Crisis #2 (External - the Intermediate)
"Week Six Assignment - EWW"
Crisis #3 (The Final Crisis. The Climax. The Big Blow-out)
"Week Seven Assignment - EWW "
The Outline
"Week Eight Assignment - EWW "
Assignment weeks run Thursday through the following Thursday. Each assignment is due by Midnight WdC time on Thursday.


Assignment pages will be opened for your access ahead of time.


Be sure to check your post before you submit it. Click on the yellow

Preview Post

button below the text box, and it will produce a view of what your message will look like after posting. If you are satisfied with it, click the light green

Submit Post

button.
Percy Goodfellow - Workshop Instructor
percy goodfellow
Links to The Exploratory Writing Workshop
Welcome Letter

- "Exploratory Writing Workshop Welcome"



Introduction

- "Intro - Exploratory Writing Workshop "



Assignment Overview

- "The Weekly Assignment Overview Page"



Lounge

- "Lounge for Exploratory Writing Workshop "



Assignment Forum

- "Classroom (Assignment Forum) of EWW"



Dictionary of Writing Terms

"Dictionary of Terms"
Switch to Threaded View • Forum Listings
This forum is currently EMPTY!
Printed from https://www.writing.com/main/forums/item_id/1826519-Classroom-Assignment-Forum-of-EWW