About the Raffle:
Prizes and Rules
The TLC Support Raffle serves two primary purposes:
1. Keep "
TLC Challenge Forum ~ Closed
"
Running Strong
2. Keep
Bones, beasts, midnight feasts
an Active Premium Member of WDC so she can continue her work with TLC
The TLC group would not exist without
Bones, beasts, midnight feasts
and all her hard work and dedication to the members of WDC. We want to thank her for what she has done for us and help her to keep TLC running. To do this we will use the GPs collected from this raffle.
25% goes to the Grand Prize Winner
25% goes to "
TLC Challenge Forum ~ Closed
"
for upkeep and prizes
50% goes to
Bones, beasts, midnight feasts
to pay for her new membership in June and continue on for the rest of the year.
To purchase tickets, post in this forum the number of tickets you wish to purchase, the names of the users you wish to purchase them for and the necessary GPS.
TICKETS ARE 1000 GPS EACH!
For every 50 tickets sold, we will do a Virtual Dice Roll for a random Merit Badge!
If you have any questions about the raffle or TLC, contact
Innerlight 3 years for her ❤
or
Pesky Amanda A.K.A. LadyNazlia
Grand Prize:
25% of the entire pot
Virtual Dice Prize:
Random Merit Badage
Extra award for everyone!
The trinket design is still a mystery!
We sold 750 raffle tickets in total by May 15!
We did it?
All people who participate by buying or receiving tickets will receive this trinket
at the end of the raffle if the goal is met!
TLC, also know as The Losers Club is a group created on WDC for writers in our community that want to take control of their lives and get healthy. What began as a simple idea of the founder
Bones, beasts, midnight feasts
grew into a mini-community of health-conscious writers who not only care about their own health but the health of the whole group. With more than two dozen members and growing, this group has already accomplished so much in the health department. With month goals to accomplish, prizes to be awarded, people to talk to, Merit Badges to be won, and health to be taken care of, it is a busy group, to say the least.
Bones, beasts, midnight feasts
says: "We now also offer support for people to set goals on ANYthing at all. Some have set goals for reading, writing, reviewing, participating in family activities at least 3 times a week, such as board games, nature hikes, or the like. The just choose things they are having a hard time getting done so they have accountability, encouragement, support, suggestions, and rewards for reaching those goals."
As you can see, with such an active group, it is also in need of some GP support so that it can continue to encourage members to actively seek to live a healthier and happier lifestyle. That is half of the reason we have decided to host this raffle.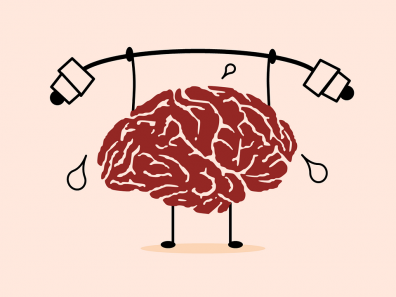 About Our Leader:
Bones, beasts, midnight feasts
For more information about her personal health journey, with all the ups and downs and everything in between, you will have to ask her. I am sure she will be happy to share.
As a friend and a member of TLC, I,
Pesky Amanda A.K.A. LadyNazlia
, can speak very highly of her for hours. Her dedication to helping others to achieve their health goals also is evidence of her love and passion for helping other people.
She is a very smart lady. She knows that health isn't just about eating right and exercising. She understands that health comes in many forms. It is not just physical but mental and emotional as well.
She here on WDC as much as her busy life allows, helping as many people as she can, even into the wee hours of the morning when she should be sleeping.
If you don't believe me, check out the "
TLC Challenge Forum ~ Closed
"
for yourself.
Or ask other people whose lives she has touched, like
Innerlight 3 years for her ❤
. Here's her story:
Innerlight's Story:
▼
Tickets: 1000GPs Each