<< Previous
·
Message List
·
Next >>
Req Poetry Review
by
StephBee
The Spell of the Sea Was Forever (E)
A Kyrielle poem. The spell of the sea is a healing one.
#

1567603

by StephBee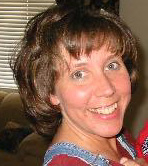 Visit the:
Angel Product Reviews (ASR)
Learn all about doing product reviews for WDC and earn merit badges for your effort! Fun!
#

1209679

by iKïyå§ama thanks Anon!
MESSAGE THREAD
Req Poetry Review
· 06-11-09 1:15am
by
StephBee
Re: Req Poetry Review
· 07-04-09 3:01pm
by
Northernwrites
The following section applies to this forum item as a whole, not this individual post.
Any feedback sent through it will go to the forum's owner, njames51.