<< Previous
·
Message List
·
Next >>
Entry - Day 6
It is truly my deepest darkest secret! But now it is out! If I can't make it to the Halloween party it is because of that - or because Acme did not throw one!
Just Like You (13+)
I wish I did not have this failing that prevents me from being just like you.
#

1606144

by Just an Ordinary Boo!
*witch-hat*
*witch-hat*
Check out my Rising
Noa נעה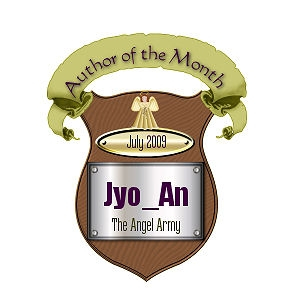 MESSAGE THREAD
Entry - Day 6
· 10-07-09 11:15am
by
Just an Ordinary Boo!
The following section applies to this forum item as a whole, not this individual post.
Any feedback sent through it will go to the forum's owner, Acme.