<< Previous
·
Message List
·
Next >>
Re: Hello
Hi,
~QPdoll
!
Thank you for your visit and your interest to know me.
If there's one favor my family would ask me NOT to do, it is dancing. When I am in a dance floor, I only stand and swing my hands. That's all. So, they would agree to just let me sit and watch them.
Well, I'd rather taste the food in a party than anything else.
I love cooking. I like inviting friends in the house to be the first victim...err...to be the first to taste of my new recipe. The only trouble I have in cooking is naming my own recipe. So whenever I am asked to cook again certain recipe, it takes hours before I could remember it because they need to describe it first.
Anyhow, I'm happy to meet you,
~QPdoll
!
See you around!
Happy day,
Candy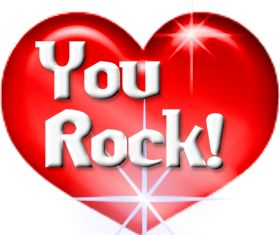 MESSAGE THREAD
Hello
· 09-04-15 6:49am
by
~QPdoll
Re: Hello
· 09-10-15 8:30pm
by
Candy praying 4 Adrie
The following section applies to this forum item as a whole, not this individual post.
Any feedback sent through it will go to the forum's owner, Candy praying 4 Adrie.
Log in to Leave Feedback
Printed from https://www.Writing.Com/view/2004848