<< Previous
·
Message List
·
Next >>
Final results for T4
by
Elle
Congratulations to
BD Mitchell
for winning first place with Ben Bradley and Captain Durward!
Congratulations also to
Schnujo
for taking out the runner up prize with Maddie.
Excellent work from both of you, and I hope you enjoyed the steampunk round.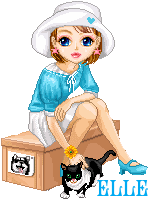 MESSAGE THREAD
Final results for T4
· 09-20-16 10:37pm
by
Elle
Re: Final results for T4
· 09-21-16 4:45pm
by
Schnujo
The following section applies to this forum item as a whole, not this individual post.
Any feedback sent through it will go to the forum's owner, Elle.