<< Previous
·
Message List
·
Next >>
Entry
by
Elle
I used the prompt 'Magic'.
Christmas Magic / 23 words (E)
Remembering sneaking out of bed as a child to see if Santa had been...
#

2100316

by Elle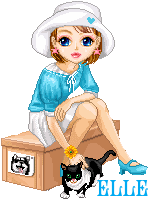 The following section applies to this forum item as a whole, not this individual post.
Any feedback sent through it will go to the forum's owner, Sunnie.
Log in to Leave Feedback
Printed from https://www.Writing.Com/view/1993934