<< Previous
·
Message List
·
Next >>
Re: I can never remember! lol
by
Sophy
It depends how long you want to renew for - a year? Six months? 3 months?

A one-year paid Premium membership is $139.95, or 1,399,500 GPS. This is the best deal in terms of a discount on the membership. The simplest thing is to renew via the shop by paying the $139.95 on a credit card.

If you want to use your current GPs (136,418 GPs) - you need 1,263,082 more GPs for a one year membership.
You would need to buy 1 Million GPs for $100, AND 250,000 GPs for $25, and 100,000 GPs for $10, which would leave you with a few GPs after all is said and done (and only saves you about 4 bucks vs. paying for the whole membership via credit card).

If you want to buy 6 months instead of a year - the process would be the same (in terms of buying more GPs) but would allow you to buy less. For a 6 month renewal you need 849,500 GPs, so you'd buy 500,000 GPs for $50 and 250,000 GPs for $25. Then use those GPs plus yours to buy your 6 month membership.

A 3 month renewal is 499,500 - so you'd do the math from there in terms of how many more GPs to buy (you'd need 364,000 more GPs).

To buy more GPs you can go to directly to the WDC Shop via the link on the left column of any page in WDC, or click on your own Points in the left column of any page in WDC, and then click on "Buy Gift Points" from the shop.

Hope this helps.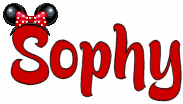 MESSAGE THREAD
I can never remember! lol
· 02-08-19 11:01am
by
Writers_Cramp
Re: I can never remember! lol
· 02-08-19 11:46am
by
Sophy
The following section applies to this forum item as a whole, not this individual post.
Any feedback sent through it will go to the forum's owner, Writing.Com Support.
Log in to Leave Feedback
Printed from https://www.Writing.Com/view/303715