<< Previous
·
Message List
·
Next >>
Adulting is no fun update 10/11
by
Jayne
Still haven't accomplished everything
. One more week? At least I got the really important IRL stuff out of the way.
Choose design for new merit badge.
Go to bank, because apparently that's something people still have to do.
get bank even more documents.
Set up the forum a few of us have been considering working on behind the scenes.
Start implementing the other behind the scenes stuff.
Pick up the reports I requested from doc B.
Mail those reports to person C.
Write reviews for the 7 books I read
Read 7 more.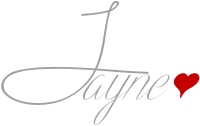 MESSAGE THREAD
Adulting is no fun update 10/11
· 10-11-19 5:02pm
by
Jayne
Re: Adulting is no fun update 10/11
· 10-11-19 6:51pm
by
PWheeler ~ love ~ joy ~ peace
The following section applies to this forum item as a whole, not this individual post.
Any feedback sent through it will go to the forum's owner, The StoryMistress.
Log in to Leave Feedback
Printed from https://www.Writing.Com/view/1949474