<< Previous
•
Message List
•
Next >>
Re: I have a question.
Yes, as long as it is YOUR character, not a character created by someone else. It's okay if you have used them in your own work previously. However, the audition round for this contest has closed, so we're not accepting any new entries just at the moment. Next time the auditions are open, definitely jump in, we'd love to have you participate.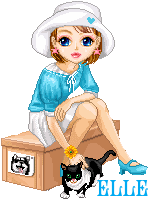 MESSAGE THREAD
I have a question.
· 08-08-20 10:06pm
by
Supersonic-NaNo 2021 Contender
Re: I have a question.
· 08-09-20 11:00pm
by
Elle - on hiatus