<< Previous
·
Message List
·
Next >>
Re: Hello!
Hey hi,
Kit
! There are definitely folks of all types on here, but definitely check out all kinds of different ports and writing. If you type gay/lesbian in the search bar, you should come up with items written in that genre, although the author may or may not be gay or lesbian themselves. Yep, there really are all types on here. Have fun discovering what we have here.
If you would like to learn more on how Writing.com works, stop by The Fox's Socks. The link is below
. Love to see you there!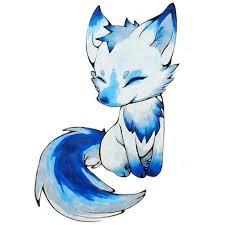 The Fox's Socks BIRTHDAY PARTYPALOOZA (E)
OPEN! NEWBIES, COME ON IN AND HELP US CELEBRATE WdC's BIRTHDAY!
#

2225985

by Gemini👁Gremlin
The PET NEWS CONTEST BIRTHDAY EDITION! (E)
Let's celebrate WdC's 20th birthday with a special edition contest in September.
#

1986337

by Gemini👁Gremlin
MESSAGE THREAD
Hello!
· 09-22-20 11:36am
by
Kit
Re: Hello!
· 09-22-20 7:19pm
by
Emily Scissorhands
Re: Hello!
· 09-26-20 6:08pm
by
Gemini👁Gremlin
Re: Hello!
· 09-28-20 10:39pm
by
Thankful Sonali I AM WRITING!
The following section applies to this forum item as a whole, not this individual post.
Any feedback sent through it will go to the forum's owner, The ScaryMistress.