Hello and welcome to the 15th Annual Quill Awards, recognizing the best of Writing.Com in 2021!
The Quill Awards were founded by
Andrew
, and aim to recognize the contributions of members of Writing.Com to the site and to writing in general by presenting awards meant to highlight quality work in categories ranging from community efforts (such as contests and groups) to writing ability (such as poetry and stories). Ultimately, the Quills wish to build the community at WDC by promoting high quality work and good faith between members of the site.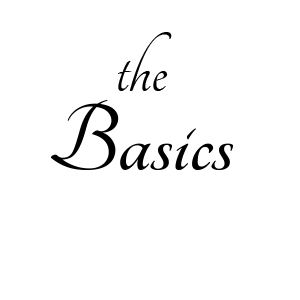 How to nominate an author or work
Have you found an item that is excellent, well written or well thought-out, and an asset to the WDC community? Do you know an author that consistently provides quality work and/or whose efforts serve the WDC community? Any registered WDC user can nominate someone for a Quill!*

Step #1: Check to see what category the item/author fits into.

Remember, genre nominations will be processed later by judges, so don't nominate people in those!

Don't worry too much about getting it into the right category; we'll make sure it gets there.


Step #2: Check to see it's eligible!

Hint: Was it written/created in 2021? It's eligible! Was it heavily modified in 2021? If yes and it's a non-static item (shop, contest, group, etc.), it's probably eligible! If it's a static item written before 2021 (short story, poetry, etc.), it's probably not eligible.

Click on each award to see any category-specific rules.

Step #3: Fill out the form below, selecting a category and (if you'd like)

a couple sentences

explaining why it's extraordinary in the body of the post.

For help linking items, see "Linking Help And Practice"
.


If in doubt, nominate and we'll check the eligibility for you!
And you're done!
A couple things to keep in mind when nominating...
You cannot nominate yourself.

*To prevent self-nominations, nominations by secondary accounts will not be accepted.

An author may have no more than two nominations in any single category. If an author is nominated multiple times in a category, they will be contacted and asked to select those they wish to be official nominations.

You may nominate as many items as you wish, as long as you follow the other rules. So go forth and nominate!

and a couple more general things...

Nominations will close in January 2022. Finalists will be announced in March for the requisite categories at the PreQuill Gala. The awards ceremony will take place in late March or April 2022.

The awards to be handed out will be entirely funded by donations. If you wish to donate, please send GPs to group #1375927. Those donating 40K or more GPs will receive a merit badge!

And of course...

Have a fun time!
Awards are offered in the following categories (***Please click on them for more info; nominees for awards in brackets will be selected following the end of the regular nomination period so you may not nominate in those categories! Click on them for more information regarding this. Categories may change as the panel deems appropriate, depending on numbers of nominees and other factors.)
Non-Static Awards:
must have been created and/or reasonably active in 2021 (read rules for specifics)
Best Forum (Non-Contest)
▼
Best Campfire, In & Out, or Interactive
▼
Best Single-Person Activity
▼
Best Educational Course
▼
Best Image/cNote
▼
Best Image/cNote Shop
▼
Best New Contest
▼
Best Contest
▼
Best Raffle/Auction
▼
Best New Group
▼
Best Group*
▼
Best Blog
▼
For a list of this year's nominees, please see "2021 Quill Nominations"
.


For the main Quills forum, visit
The Quill Awards (ASR)
Recognizing the best of WDC in 2020
#

1376303

by Kittiara