Printed from https://www.writing.com/main/images/item_id/1875681-Everglades-Cyprus-Trails
(1)

by

Jeannie🦋

I used this image for my story, "Hiking the Everyglades Trail"
"
Hiking the Everglades Trail
"


I thought this image fit my storyline so I used it to show a little of what it is like in the Everglades, with the Cyprus trees.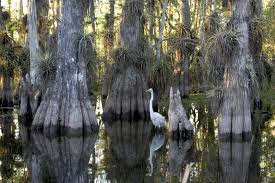 © Copyright 2012 Jeannie🦋 (UN: sjs55049 at Writing.Com). All rights reserved.
Jeannie🦋 has granted Writing.Com, its affiliates and its syndicates non-exclusive rights to display this work.
Printed from https://www.writing.com/main/images/item_id/1875681-Everglades-Cyprus-Trails