Printed from https://www.writing.com/main/images/item_id/1910561-Leah-sitting-in-her-moms-kayak
by

Jeannie🦋

Leah sits in her mom's kayak all ready to go. Our German Shepherd, Bo, is looking on.
Leah, who loves to go kayaking with her mom and brother is all ready to go. Bo, our German Shepherd, is looking on. He follows her everywhere, making sure she is safe.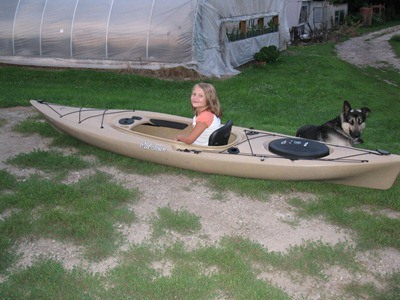 © Copyright 2012 Jeannie🦋 (UN: sjs55049 at Writing.Com). All rights reserved.
Jeannie🦋 has granted Writing.Com, its affiliates and its syndicates non-exclusive rights to display this work.
Printed from https://www.writing.com/main/images/item_id/1910561-Leah-sitting-in-her-moms-kayak