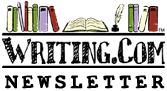 Drama





This week: A Departure From Myself

Edited by: Nicki <3's Mara!!
More Newsletters By This Editor



1. About this Newsletter
2. A Word from our Sponsor
3. Letter from the Editor
4. Editor's Picks
5. A Word from Writing.Com
6. Ask & Answer
7. Removal instructions





I've just returned from a phenomenal vacation in Europe. Since I can't seem to drag my mind back into reality mode, I'll let my trip inspire the following newsletter.

Writing.Com presents "Writing Prompts", the app with an endless supply of creative inspiration for writers!

Get it for Apple iOS, Android or Kindle Fire.
Creative fun in the palm of your hand.



The beauty of vacation lies in its pure departure from routine, everyday life. It's a reversal in quotidian tides; dessert before dinner. Heck, it's dessert instead of dinner. At least, that's how I'd describe my recent vacation to Italy and Malta. And though it was no surprise that I adjusted with yogic flexibility to the welcomed disruption in my personal life, I didn't anticipate how vacation would affect my writing life.

With regard to my personal life, I am firmly rooted in America's middle class. So to sail the Mediterranean Sea by private yacht from Naples was a two-week out-of-body experience. We visited Capri and Italy's Amalfi Coast. We enjoyed the Eolian Islands before cruising between Calabria and Sicily through the strait of Messina and on to Malta.

The boat's crew of twelve outnumbered us. They were gracious and enthusiastic, and when they'd satisfied any needs we had, they catered to whims we hadn't yet thought of. With no household chores to perform or meals to prepare, I was free to bask in the sun and swim in the sea. To play with the kids and dance with my husband. To sip champagne with my sister, giggle like children, and whisper our secrets. We snorkeled, jet skied, kayaked, water skied and wake boarded. We went sightseeing and even climbed to a volcano's crater. And I wrote.

Just as my regular-life duties dissolved during vacation, so did my normal writing style. I am by nature a tightly wound writing instrument. Though my creativity flows freely, my process is laboriously obsessive. As images translate to words, their essence is usually sucked, sentence by sentence, back up off the paper to be kneaded and massaged in my mind, until some semblance of "first draft perfection" is regurgitated before I can go on to the next line. (I'm working on changing my habits, though it may require a few more vacations.)

In Italy, I wrote every day in my journal. The first entry was penned on the plane as we took off from Atlanta. Per usual, my handwriting was neat. I wrote in complete sentences and searched for creative modifiers to enhance my thoughts. Very quickly though, my style began to mutate. Within days, I'd deserted all my rules. I wrote with abandon, filling page after page with writing that looks and sounds nothing like my usual work.

My penmanship was loopy and messy. I wrote sentence fragments of misspelled words, sometimes in straight lines, but more often in clumps or sideways, following along the binding or page edges. I doodled. I expressed myself from the soul.

It was as exhilarating as flying full-throttle on a jet ski across the turquoise surface of the Mediterranean.

I'd forgotten how wonderful it is to keep a journal, and I intend to continue now that I've returned to regular life. Journaling frees your mind, helps you remember events, and connects you to your emotions. The absence of rules awakens your creativity and allows you to explore nonlinear thought patterns and expressions. Stories whisper from every page.

Every time I open my journal will be a little creative vacation from reality.



What about you?
QUESTION FOR NEXT TIME: Are you a regular journal writer? What are your favorite benefits from keeping a journal? Leave your thoughts in the comment section below; I look forward to hearing from you!


Thanks for reading,


Invalid Item
This item number is not valid.
#1694265 by Not Available.
Invalid Item
This item number is not valid.
#1350962 by Not Available.
Invalid Item
This item number is not valid.
#1559732 by Not Available.
On a hill in Tuscany (E)
A short story about an early moring run in Perigine Valdarno, Italy while on vacation
#1620966 by JD
Invalid Item
This item number is not valid.
#1580770 by Not Available.



Have an opinion on what you've read here today? Then send the Editor feedback! Find an item that you think would be perfect for showcasing here? Submit it for consideration in the newsletter!
https://Writing.Com/main/newsletters/action/nli_form



Don't forget to support our sponsor!






QUESTION FOR NEXT TIME: Are you a regular journal writer? What are your favorite benefits from keeping a journal?




Last month's question was: Do YOU have any quirks? Or, if you'd rather not share, what's a favorite illogicality, contradiction or quirk you used for a fictional character? Here's what readers had to say:



Adriana Noir
-- Great newsletter, Nicki! Your gym sounds so fascinating! Thanks for featuring 'The Final Vow' too.

As for quirks, I'm a lip biter. I get nervous or pensive and those teeth start sinking into my lower lip. It's subtle, but a good tell for those who know me.
What a coincidence! I bite my lip too -- but I do it when I'm lost in thought. It gets worse when I'm working on a story, bien sûr!
BIG BAD WOLF Is Thankful
-- Excitement is always needed. (Sumbitted item: "Revolution of Humans and Anthros Intro"
)



Some passion always matters.




kymee
-- Please submit my poem for your newsletter contest (Sumbmitted item: "Our Homeless"
Submitted poem (is) a melodrama.
Mara ♣ McBain is NaNo-ing!
-- Funny ... when you began describing your interesting gym couple I came up with 50 something, solid/stocky built, professional, and both male. LOL It just goes to show how every reader will use their imagination and we as writers have to fill in enough to lead them down the road we choose. Awesome NL!
I love your interpretation! That's what I love about reading stories -- and why I ALWAYS read the book before seeing the movie -- the imagination becomes blissfully involved with the characters and settings. Thanks for sharing, Mara!!
See you all back here on September 7th.
Until then, have a great month!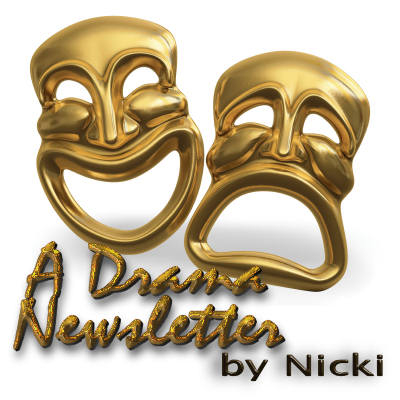 To stop receiving this newsletter, click here for your newsletter subscription list. Simply uncheck the box next to any newsletter(s) you wish to cancel and then click to "Submit Changes". You can edit your subscriptions at any time.