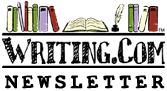 Spiritual





This week: A Moment of Silence

Edited by: Shannon
More Newsletters By This Editor



1. About this Newsletter
2. A Word from our Sponsor
3. Letter from the Editor
4. Editor's Picks
5. A Word from Writing.Com
6. Ask & Answer
7. Removal instructions



"I found it is the small everyday deeds of ordinary folk that keep the darkness at bay--small acts of kindness and love." ~ Gandalf the Gray in J.R.R. Tolkien's The Hobbit





Welcome to the

Spiritual Newsletter

.

I am

Shannon
and I'm your guest editor this week.

Writing.Com presents "Party Prompts", the iPhone app with an endless supply of dinner party conversation starters and inspirations!

Get it for Apple iOS.
Creative fun in the palm of your hand.

As I sat down to write this week's newsletter my mind kept returning to the horror that occurred in a sleepy little Connecticut town on December 14, 2012--a town that only had 1,945 residents in 2010 according to the United States Census Bureau. At first I refused to write about it and actively sought other topics of discussion, but the story kept coming back, demanding to be written. I finally sighed, cried, and surrendered.

Early Friday morning 20-year-old Adam Lanza walked into Sandy Hook Elementary School in Newtown, Connecticut and killed 26 people, 20 of them children between the ages of 6 and 7. I sat in stunned silence as I watched the story unfold on television. Within hours people were calling for tougher gun control laws, more comprehensive mental health services, and answers as to why a seemingly docile young man without a criminal past would do something so horrific.

"Is anyone really surprised?" a friend of mine asked. "We are obsessed with evil in this country. We are in the midst of a complete Devil-ution. Take a look at any theater marquis or video game store; an entire generation has been desensitized by films like Saw and games like Call of Duty. Just two days ago I was flipping through the channels trying to find something to watch and happened across a scene where a priest--a Monsignor, in fact--was being crucified inside his own sanctuary, and this wasn't HBO or Showtime but a television series on Fx! Any kid with cable TV and a basic understanding of how to operate a remote control could have watched it. Nothing is off limits anymore. Anything goes."

A hodgepodge of factors may well have contributed to this tragedy, but one thing I know is that we've lost respect for life, compassion for our fellow man, empathy for other people's suffering, and plain old loving-kindness. But there is something we can do: love begets love, kindness begets kindness, empathy begets empathy, compassion begets compassion, and respect begets respect. As a parent, it's my responsibility to instill these qualities in my children, and children learn by example. Although my children are adults now, when they were little I opted to turn off my television when something offensive came on. I never bought them violent video games. I chose (and still choose) not to spend my hard-earned money on films that perpetuate and glorify violence, and from the time they were old enough to understand I talked to my kids about right and wrong and how to properly treat other people.

Love is the answer.

Those of us who tuck our children and grandchildren into their beds tonight, safe and sound, need to say a prayer of gratitude. We are truly blessed.

My heart grieves for the families who lost loved ones on December 14, including the Lanza family. They are mourning right now, too, and I will hold every person affected by the Connecticut tragedy in my thoughts and prayers.
The light of God surrounds you,
The love of God enfolds you,
The power of God protects you,
The presence of God watches over you.
Wherever you are, God is.
By now we all know the shooter's name, but I want to leave you with the victims' names. May they all rest in peace.


Charlotte Bacon, 6

Daniel Barden, 7

Rachel Davino, 29

Olivia Engel, 6

Josephine Gay, 7

Ana Marquez-Greene, 6

Dylan Hockley, 6

Dawn Hochsprung, 47

Madeleine Hsu, 6

Catherine Hubbard, 6

Chase Kowalski, 7

Jesse Lewis, 6

James Mattioli, 6

Grace McDonnell, 7

Anne Marie Murphy, 52

Emilie Parker, 6

Jack Pinto, 6

Noah Pozner, 6

Caroline Previdi, 6

Jessica Rekos, 6

Avielle Richman, 6

Lauren Rousseau, 30

Mary Sherlach, 56

Victoria Soto, 27

Benjamin Wheeler, 6

Allison Wyatt, 6

Until we meet again, may God hold you in the palm of His hand.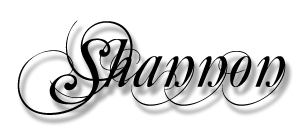 This week I've chosen a few items written by writing.com members who have lost loved ones. Please do the authors the courtesy of reviewing the ones you read, and send them a little love, too. Thank you.
Invalid Item
This item number is not valid.
#1676279 by Not Available.
Invalid Item
This item number is not valid.
#298777 by Not Available.
Time is running out; you only have until mid-January to nominate your WDC favorites for this year's Quill Awards! If something you read on the site moved you, honor it and its author with your nomination.



Have an opinion on what you've read here today? Then send the Editor feedback! Find an item that you think would be perfect for showcasing here? Submit it for consideration in the newsletter!
http://www.Writing.Com/main/newsletters.php?action=nli_form



Don't forget to support our sponsor!




The following is in response to

"Spiritual Newsletter (November 27, 2012)"
:

shoumojit

says, "Hi. I like the sensitivity and orientation of a person who wants to help, for the purpose of help alone. This service that he renders he expects or wants nothing in return. I did like the title as Giving has its own reward, and I want to add my personal observation, if we think from reward point of view the whole process of giving fails. I believe it should happen automatically with no form of affirmation or negation."

I agree. It should be as automatic as pulling your hand away from a hot flame; if our souls are moved to give, we should give. Thank you for reading and commenting.
Zeke
says, "Superstorm Sandy has given all of us the opportunity to help. We have no excuses."
Absolutely! Last night (Wednesday 12-12-12) AMC televised the 12-12-12 Concert for Sandy Relief, a six-hour live concert event to benefit those touched by the storm. It was really something to behold.
monty31802
says, "You did it again Shannon, a wonderful newsletter. Bet you carry these words in your pocket: This is the wish I always wish, the prayer I always pray - that my life helps other lives it touches by the way. "
Aw, thank you, Monty! I guess we all impact those around us, and I'd rather be a beneficial presence than a harmful one, and the choice is mine. I think sometimes people forget that. Thank you for your kind words.
ANN Counselor, Lesbian & Happy
says, "Thank you for this message. I too believe every person is put into our lives for a reason. And, the Southern Baptists like others help only their 'own' and spew anger or hate at those like me, a lesbian formerly a So Baptist. God said LOVE those that hate you. It's not easy, but it can be done."
Hi, Ann, and thank you for commenting. I haven't gone to a Southern Baptist church since I was a kid, but I choose to believe that my experience was an anomaly. I truly believe most people are kind and loving at heart, as evidenced by our rallying together after tragedies like Hurricane Sandy and 9/11. We open our hearts and our wallets to help complete strangers in need, and that's the society I believe in and belong to. The haters are the minority.
embe
says, "For Shannon, so wise her words helping beggars -
embe with my poem to agree, attached here -

My journey a poet of old
being the sight for them
lost and lonely beggars
gathered on their knees,

where we pray a prayer
near the cross of Calvary
high up on the lonely hill
God's glory shining there -

Sir! "Please read our lips
thanksgiving blessings
we need our sight to see
your heaven open wide,

take us with you today
we are old and lonely
our new home to rest
sweet Jesus by our side.

Angels dancing beautiful
in your holy city of gold
the fountain of eternity
washing away our sins,

Why wait for tomorrow
if you can heal us today,
thanksgiving blessings
God willing to save us."
Thank you, embe! You are so talented. What a beautiful poem. Thank you, friend. (((hugs)))
kdelightful
says, "Thank you for continuing to provide us with inspiring newsletters. I truly enjoy it. You are very much appreciated. Thanks!"
Aw, thank you! You're very kind. I'm glad you liked it.
bonzo1964
says, "Re: Letter from the Editor: What a beautiful sentiment. I agree. We can't always wait till Christmas to be generous with our gifts. Not only money, but kindness and compassion. I feel the same and the other night my daughter got to feel the witness of the Holy Spirit when she went back to someone who asked us for money and we had walked by them. She felt bad and went back and gave him $5.00 and some bottled water. He had a beautiful old dog with him and he looked hungry. Isn't it strange how God touches us when he wants to bless us for doing something good? She felt the witness of the Holy Spirit that night, and I know now that she is in the right place."
What a great story! You must be very proud. Good on her. Thank you for sharing your lovely daughter with us.
Minna
says, "Thank you for sharing your thoughts. It touched me. For quite some time, I've been thinking about the right option - justice or mercy. Your newsletter made the answer clear. Mercy."
Thank you, Minna. That's a beautiful way to put it. Thank you.
The following items were submitted by their authors:



To stop receiving this newsletter, click here for your newsletter subscription list. Simply uncheck the box next to any newsletter(s) you wish to cancel and then click to "Submit Changes". You can edit your subscriptions at any time.