This week: Romantic Poetry

Edited by: StephBee
More Newsletters By This Editor



1. About this Newsletter
2. A Word from our Sponsor
3. Letter from the Editor
4. Editor's Picks
5. A Word from Writing.Com
6. Ask & Answer
7. Removal instructions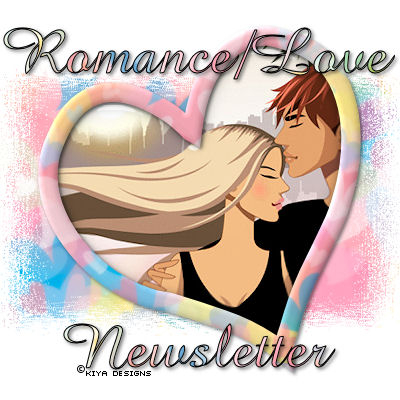 I find myself in a sad spot as I research and prepare to write this month's newsletter. As I live in the United States, and in Southern California, a lot of the world's media converge is about Corona Virus. In a way, I feel I would remiss if I didn't touch on it, but I want you to be able to come here to WDC and your newsletters for a little break as well. It's a fine line to balance.

One of the things I appreciate and love about the WDC community is the acts of kindness I find. We could use a little kindness. A simple "thank you" to those who help like the grocery workers mean a lot. Corona Virus is bit nerve-wrecking. I can't stress enough, wash your hands. Zinc helps to boost immunity so I would explore taking Zinc supplements to see if it's right for you. Be a model of kindness for your friends, family, children, and educate yourself on what you can do to be safe.

April is National Poetry month in the United States. I've always enjoyed writing poetry and reading romantic poetry. So, with April just around the corner, I thought I'd share a couple of thoughts regarding National Poetry Month and Romantic Poetry.


Certain situations demand dramatic music. Now you have it!

Get it for Apple iOS, Android or Kindle Fire.
Creative fun in the palm of your hand.

National Poetry Month was introduced in 1996 to help increase awareness and appreciation for poetry. (A nice compliment to National Poetry Month is, National Library Week which is usually celebrated the 1st week of April). (I know it might be challenging to visit a Library as we practice our social distancing policies, but remember them when they open back up.)




This year's poster was designed by Samantha Aikman, who was inspired the current U.S. Poet Laureate, Joy Harjo. Joy was appointed in 2019 and is the 1st Native American poet laureate.

There is a whole movement known as "Romantic Poetry." It started in 1770 and went through the mid 1800's. Some of the more well-known poets during this time were Sir Walter Scott, William Wordsworth, Percy Shelley, John Keats, and in America, Edgar Allen Poe. Their poetry shared several characteristics which include an emphasis on emotional and imaginative spontaneity, individual feeling, a focus on nature, and a capacity to wonder.
While Edgar Allen Poe was not fond of sonnets, he did write four. You can find his sonnets at this link: http://www.sonnets.org/poe.htm. I bring up sonnets, because as I find them, they, more than any other formal form of poetry are extremely expressive and embrace the concepts of romance and love. The word sonnet means "little song."

One writer who mastered the sonnet, was William Shakespeare. He wrote sonnets because they were the ultimate expression of love. He used iambic pentameter, which means, the line has ten syllables with five stressed and five unstressed "beats." Shakespeare's sonnets allowed him (as well as us) to explore strong emotions. He wrote with an abab cdcd efef gg rythme scheme.

Sonnet 18 is one of Shakespeare's well known romantic sonnets and starts like this:

Shall I compare thee to a summer's day?
Thou art more lovely and more temperate:

This April, if you have an opportunity, take an opportunity to explore his "romance/love" sonnets, and try writing some sonnets of your own. Love is a very deep emotion that resonates with us for quite a long time and April is a fantastic month to take a break and remind ourselves of the things/places/people we love.




Poetic Designs (13+)
Sonnets and other various poetry forms.
#

1175632

by Blueyez
The Spirit of Christmas (E)
Alive in the heart's memory over time ~ a Sonnet for Traditional Poetry Contest
#

1193986

by Kate Writes 2020
A Lament for Lost Youth and Love (E)
Alas and alack! The inescapable realities of growing older and being a lovelorn bachelor.
#

2191368

by The Swarthy Bard
Transformation… (E)
A Sonnet for Spring!
#

1988913

by Robin Millstone #TheRhymeMaven
A Waking Dream (E)
A romantic sonnet, Shakespeare's favorite form. Always fun to write.
#

1673275

by Lance Phoenix
The Storm (E)
How nature moves me
#

1009316

by StephBee



Have an opinion on what you've read here today? Then send the Editor feedback! Find an item that you think would be perfect for showcasing here? Submit it for consideration in the newsletter!
https://Writing.Com/main/newsletters/action/nli_form



Don't forget to support our sponsor!




FEEDBACK FROM MY ROMANCE/LOVE NEWSLETTER DATED: 26 FEB 2020:
Princess Megan Rose

My favorite Girl Scout Cookie is Chocolate Mints and I recently bought some Smore Cookies. Yum.



For me, it's a toss up between the thin mints and samoas.



I love this newsletter about Frozen. I enjoyed the song from the first movie Let It Go. Poor Elsa couldn't help her powers and she hid from everyone in a snow castle. She had to come back to save her sister and her kingdom. The second movie Frozen 2, I love the scenery and the new lizard character as well as the forest people. A love between two sisters is special. I just found out I had a sister 20 years ago and would protect my sister as well. I enjoy the reindeer, Elsa, Anna Olaf, Kristoff and this movie I better then the first. I was hoping for a romance for Elsa but maybe the next movie. The Ice Show of Frozen sounds beautiful. This is a great newsletter and I am a Frozen Fan for life. Can't you tell? Thanks for sharing.



Yes, I love Frozen, too. I love how Disney didn't have a romantic love interest save the day, but it was the love between the sisters that was lost, then found that saved the day. Frozen, the Broadway & Touring shows add so much depth to the characters. I highly recommend seeing it, if you have an opportunity. Thanks for sharing your Frozen Prose.




A Prose About Frozen 2 (E)
A prose I wrote about Frozen 2 after watching the movie.
#

2214952

by Princess Megan Rose
Monty

Thank you for another fine newsletter.

You're welcome. Glad you enjoyed it.
Write 2 Publish 2020

I love GSCookies. Thin mints are an all time favorite but I love Trifols dipped in coffee. do-see-dos fill out my go to choices. I found a new lemon cookie that is moving up the list.



I love the "Lemonades," but I'm fussy about the other lemon cookies. Thin Mints are tasty!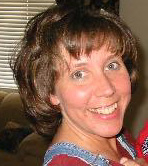 StephBee
is a 911 dispatcher for LAPD. Reading ebooks are good way to maintain our social distancing. "Mr. Christmas Elf" is an ebook avail on Amazon. Can Jules over come her pathetic Christmas with a little help from Elvis, the Christmas Elf? Avail as an ebook on Amazon.






To stop receiving this newsletter, click here for your newsletter subscription list. Simply uncheck the box next to any newsletter(s) you wish to cancel and then click to "Submit Changes". You can edit your subscriptions at any time.