This week: Gaps in the Description

Edited by: Thankful Sonali WDC POWER!
More Newsletters By This Editor



1. About this Newsletter
2. A Word from our Sponsor
3. Letter from the Editor
4. Editor's Picks
5. A Word from Writing.Com
6. Ask & Answer
7. Removal instructions



This newsletter arises from a family incident which was on our whatsapp group recently.
I only know it from a short message there, I hadn't heard it before, and I haven't asked for more since.
I wondered how many (Or how few) details make a full, dramatic story.

| | |
| --- | --- |
| ASIN: 197380364X | |

Dear Reader,

Forty-five years ago, in the city of Mumbai (then Bombay), in India, my eldest cousin got married.

Her only sibling, a younger sister, was, as can be imagined, dressed up to the hilt. It being a big occasion, the eldest grandchild in a well-known family getting married, the younger sister being the next in line, and having a natural affinity and liking for dressing up, no effort or expense was spared in her appearance.

Accordingly, she had on a glittering red saree, much jewellery on her head (on which there was some fake hair to enhance her own pretty locks) and more jewellery on her ears, neck, wrists, ankles, with sparkling high-heeled shoes to complete the picture. Lipstick, blush-on, mascara, eye-shadow embellished the angular facial features and, as is usual on these occasions, elaborate designs of 'henna' (mehendi) adorned the palms, going up to the slender elbows.

This description is of the bride's sister.

I haven't described the bride because she doesn't actually feature as a character in our story. The setting is her wedding (well, mostly), but that's about it.

So what's our story about?

Our story is about something forgotten.

What was forgotten?

The truth is, I don't actually know. All I know is, something was forgotten. The whole family had reached the venue, in a procession of cars, when someone gasped 'Where's the ...?' and someone else gasped back 'I had left it on the table, didn't you bring it?' and there was confusion because it was an important part of the ceremony that was to follow.

Someone had to go back home and get it.

There being no one else who would recognise the thing, the younger sister was deputed for the job. Hurry back and get it, before it was missed.

Yes, yes, anything to make her sister's wedding a success.

Car. Which car? Who had the keys to the car?

Anyone who had any keys to any car seemed to be out of earshot. This was before mobile phones. The only available car keys were that of the big, open, ten-seater jeep.

Those on the streets of Bombay that day were treated to the sight of a rather overdressed woman driving determinedly at twice the allowed speed limit (there wasn't much traffic then, in fact, the roads were almost empty) in a giant rattletrap. Even she, though she was focused on her task, was aware of the stares she was getting.

Well, there you have it.

This is a true family story. And this is honestly all I know, that she was all dressed up and rode the jeep back home at top speed to get the thing that was needed. Some details, I've added -- I don't know whether her saree was actually red, and I don't know what shoes she wore. Maybe I should've put in some sort of fancy hand-bag to complete the picture.

Now, different people have different ideas about what creates dramatic effect. About which details you need to give, and which you need to leave out.I hope I've managed to relate the anecdote with reasonable dramatic effect.

What could I have added? Plenty! Here are some examples:

1. The bride -- her response to the thing that was forgotten, and her bond with her sister, urging the younger one to hurry and get the item.
2. A description of the venue - What she had to run past and the car park she traversed to get to the jeep.
3. The wedding guests and their reaction to all this.
4. A further description of the jeep, with its troublesome starter.
5. The item - what it was and why it was so significant in the ceremony. (The story wasn't really about the item, as I claimed it to be, but I couldn't say what it was really about, at that point!)
6. How it ended (I actually don't know, I'd have had to make that up or email my cousins and ask)

And a whole lot more things. For some people, some of these would've enhanced the drama of the story, others would've reduced it. Some folks might be disappointed at the lack of some detail, it might spoil the whole story for them.

So -- does drama depend on what the writer writes, what the reader wants to know, or how the reader fills in these gaps? I've often had reviewers tell me that they couldn't enjoy my story properly because of some detail I had left out -- which I had thought irrelevant to the telling. In this case, it was important to me that my second-oldest cousin was all dressed up and speeding through the streets in a huge vehicle, in a society where women were only just being accepted behind the wheels under ordinary circumstances (there, I hadn't said that before, had i?)

Should I have told you more of some other aspect, and less of something I did tell you? Should I have told you more, altogether?

Is it a dilemma we'll ever solve?
Thanks for listening!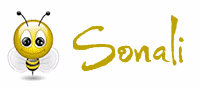 By our authors!
Pain Pain go Away (E)
Do you think dealing with excruciating pain is hard?here's how
#

2217848

by Humming Bird
Homecoming (13+)
Contest entry: Ruby returns to find a husband she didn't know she had
#

2215277

by D. Reed Whittaker
May Day (E)
a septet written for the Writer's Cramp, prompt:about food
#

2220678

by ridinghhood--p. boutilier
Ramblin' and Amblin' (E)
Dentist pitches scripted ideas to patient
#

2217683

by Improxablity
Sydney's Quest (ASR)
Help Sydney as she travels the globe looking for her father...
#

1972184

by blue jellybaby
All-time favourites!
WdC SuperPower Reviewers Group (E)
Join the fun! We inspire reviewers through kindness and learning! Four time Quill winner!
#

1300305

by Maryann
The WDC Angel Army (ASR)
Dedicated to promoting positivity, encouragement, and support to the WDC community.
#

1188309

by iKïyå§ama thanks Anon!
Three Word Mayhem! (13+)
Mayhem is afoot!
#

555590

by Jay
The Writer's Cramp (13+)
Write the best story or poem in 24 hours (or less) during and win 10KGPs.
#

333655

by Sophy
Anniversary Reviews (E)
Celebrate Writing.Com member account anniversaries with reviews. Earn GPs and MBs.
#

1565040

by 🛸 Sum1 🗿
The Snail Mail Group (E)
WDC's first letter writing club
#

1982168

by Elle
Collect the trinket for another true story!



Have an opinion on what you've read here today? Then send the Editor feedback! Find an item that you think would be perfect for showcasing here? Submit it for consideration in the newsletter!
https://Writing.Com/main/newsletters/action/nli_form



Don't forget to support our sponsor!




| | |
| --- | --- |
| ASIN: 197380364X | |
| | |
| --- | --- |
| ASIN: B01IEVJVAG | |
| | |
| --- | --- |
| ASIN: B01CJ2TNQI | |

Thank you for the responses to "How do you measure the intangible?"
Paul

Thank you for that. It's true, too many judge others by their own standards and each of us are different. Einstein said it best: We're all geniuses, but if you judge a fish by it's ability to climb a tree it will live its whole life believing that it is stupid. —. Einstein

Monty

If the picture was posted, I wonder how many might have seen anything to do with the elephant other than you and me.

Hey, Writing.Com Support!
Thanks for "Note: View this Note" -- it got some interesting comments!



To stop receiving this newsletter, click here for your newsletter subscription list. Simply uncheck the box next to any newsletter(s) you wish to cancel and then click to "Submit Changes". You can edit your subscriptions at any time.