This week: Ch, Ch, Changes

Edited by: StephBee
More Newsletters By This Editor



1. About this Newsletter
2. A Word from our Sponsor
3. Letter from the Editor
4. Editor's Picks
5. A Word from Writing.Com
6. Ask & Answer
7. Removal instructions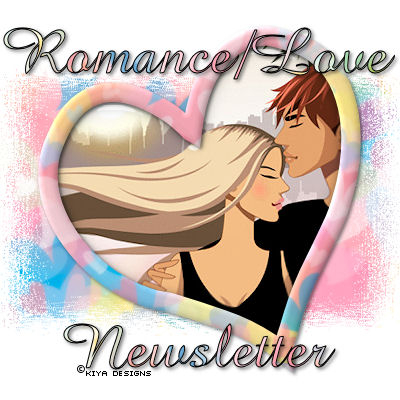 I hope things have been going well your way. Lots of changes are happening as States "open up" again. These changes embody hope that things will get better, escaping out of the house if just for a little bit, and being happy. That's what the romance genre is all about – escaping to another time and place, happy endings and hope.

Spring is about hope! The air is warmer, the days are longer and there's new growth such as flowers decorating our communities. Romance is about hope, too. So, this newsletter I thought I'd take a look at recent trends in the romance genre, and how some things have changed in romance from the 1970's to now and how some themes like taking an escape, happy endings, and hope haven't changed.


| | |
| --- | --- |
| ASIN: B01IEVJVAG | |

The concept of romance has been around since Greek times, but times change, and I've found the romance genre changes with the times. I'll pick up with the 1970's with Kathleen Woodiwiss's release "The Flame and the Flower." When this book was released in the 1970's, it was the first paperback that was mass marketed (you could find it grocery stores, etc…). It's plot (which involves rape) is one that would definitely be controversial in today's #metoo era. Heroes back then tended to be Alpha Males, and heroines were usually subservient to the male. Heroines were young virgins and heroes were older and more experienced. The best way to reach readers was through mass marketing.

But as the times change, so does the genre. Heroes these days are more open and empathetic. Heroines are stronger willed and independent. Here are some more modern trends:

#1 – Overall, the romance genre is doing good. The genre offers the reader a chance to escape and the story usually has an upbeat ending. During this pandemic, the romance genre offers readers a sense of hope, if only for a small bit of time. In that respect, the concept of escapism and a happy ending are necessary to a romance be it one written in the 1970's or now.

#2 Romantic Suspense is a popular category. Categories such as "mail order bride stories," small town/community stories, do well with readers. (fantasy vs reality)

#3 Troupes such as second changes, family sagas, and reunions are popular with readers. On the decline are alpha males.

#4 Characters in modern day romance should be empathetic and approachable. They should present room to grow despite having the following issues: fear/loss/trust.

#5 In today's romance genre, there's a lot more variety in how you consume your romance. Back in the 1970's mass market paperback was a new innovation. Today ebook platforms like Kindle and the Unlimited program get books/stories into reader's hands quickly and inexpensively. Authors have much more control, especially if they use self-publishing platforms.

Question for you: do you prefer reading ebooks, in print books, or both?




Down the Rabbit Hole (18+)
Cassie has to decide if she wants to fully fall down the rabbit hole.
#

2093468

by SB Musing
David's Note (13+)
Very Short Story
#

381996

by ♥hOOves♥
First Sight (18+)
Contest entry: Why or why not is love at first sight best left to romance writers?
#

2207446

by D. Reed Whittaker
The Author (13+)
He never wanted to go on the tour. It turned out to be everything he'd expected, and more.
#

2129823

by Kittiara
Me And Brad Pitt (18+)
A romantic comedy
#

851232

by W.D.Wilcox
Mistaken Romance (ASR)
A woman sees the man she loves hugging another woman at the ball. Can you say heartbreak?
#

2219603

by Princess Megan Rose



Have an opinion on what you've read here today? Then send the Editor feedback! Find an item that you think would be perfect for showcasing here? Submit it for consideration in the newsletter!
https://Writing.Com/main/newsletters/action/nli_form



Don't forget to support our sponsor!




| | |
| --- | --- |
| ASIN: B07N36MHWD | Kindle |
| | |
| --- | --- |
| ASIN: 0910355479 | |
| | |
| --- | --- |
| ASIN: B07P4NVL51 | Toy |

Feedback from my Romance/Love Newsletter dated: 22 APR 2020:
Monty

Mail is OK I still use it but Like my Land Line best, Talking is best for me to keep in touch with friends and Relatives.

Lilli ☕

I loved the idea of writing letters as you've mentioned in this NL. After all, April is National Letter Writing Month! I found some stamps in my desk and sent out a few greeting cards. It's a nice way to keep in touch or reach out to folks you haven't spoken to in a while.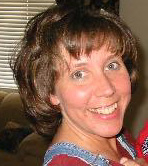 StephBee
is a 911 dispatcher for LAPD. Her story, "Journey of the Heart" is avail on Amazon for Kindle. It offers a chance to escape to another time and place, hope and happy ending for James and Rachel.



To stop receiving this newsletter, click here for your newsletter subscription list. Simply uncheck the box next to any newsletter(s) you wish to cancel and then click to "Submit Changes". You can edit your subscriptions at any time.