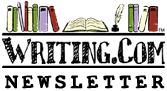 Romance/Love





This week: Symbols of Love

Edited by: StephB
More Newsletters By This Editor



1. About this Newsletter
2. A Word from our Sponsor
3. Letter from the Editor
4. Editor's Picks
5. A Word from Writing.Com
6. Ask & Answer
7. Removal instructions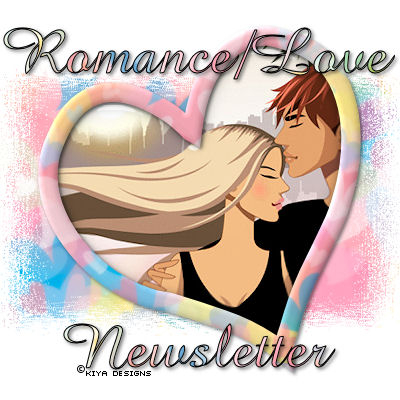 "You must love your neighbor as you love yourself." – Jesus Christ

"Love other human beings as you love yourself." – Ho Chi Minh

"Love means being kind to each other." – Jennifer Winget.

The summer solstice is just around the corner. This year, it will occur on 20 June. (Only 3 days away!!) It's the highest point of the sun in the sky in the Northern Hemisphere and the start of summer. (in the Southern Hemisphere, it's the lowest point and the start of winter). With the start of Summer, the days are longer and warmer. In some Northern European countries like Sweden and Finland, they celebrate with bonfires (to turn away evil spirits), dances, and may poles. (This year those activities may be smaller due to social distancing requirements.) Many people enjoy a break from school or a vacation from work.

Some summer activities include visiting the beach or a lake, playing in the water, kayaking, and building sand castles. Others enjoy camping and BBQ'ing. This year, we're challenged due to restrictions from COVID19. Some activities you might consider as you stay closer to home include rock painting (and hiding your rocks along walking trails for others to find), making tie-dye shirts, trying new ice cream, going on a nature scavenger hunt, and hiking nearby trails. While we can't do activities we might "LOVE," I challenge you to find those little things you enjoy doing.

As you explore writing in the romance genre, sometimes writers use symbols to express our love or endearment without words. In this issue, I thought I'd explore some commonly used symbols.

What do you love to do during the summer months? What activities?



| | |
| --- | --- |
| ASIN: B07N36MHWD | Kindle |

Many writers use romantic symbols in their writing because sometimes words aren't enough. They don't capture the depth of emotion the lover feels. A symbol, such as a ring or a flower, may embody the rich, intense feeling that words can't. Such symbols include rings, hearts, gems, flowers, doves and knots.
The first time a diamond was used as an engagement ring harkens back to the 15th century when the Archduke Maximilian gave one to Mary of Burgundy in 1477. Diamonds are symbolic of eternal love. In recent history, the most publicized ring was a 33 carat diamond given by Richard Burton to Elizabeth Taylor. That's a big one! There's no denying a diamond embodies eternal love, as it can never be destroyed.

The earliest use of a heart shape was on coins used by the Cyrenes in the 7th century B.C. However, no one really knows when the heart shaped originated as a message of "I Love You." In modern times, it became popular with the exchange of Valentine cards in Victorian England.

Flowers symbolize romantic love and beauty. Two types of flowers that speak louder than words are roses and tulips. A red rose embodies, deep romantic, passionate love; a yellow one, joyful love; and pink roses tell one you are my first love. A tulip's black center represents a lover's heart darkened by the heat of passion.

Doves mate for life. Maybe that's why they're often released at weddings. Doves also represent being faithful to one's lover and eternal love.

The Celtic Love Knot has no beginning and no end. It is continuous as it weaves and intertwines two souls.

Question for you: What romantic symbol do you hold close to your heart?




Reminiscing on Romantic Roses (E)
A look into the nature of the modern romantic emblem, the rose.
#

1934943

by C. W. Sherman
HER LITTLE YELLOW FLOWERS! (E)
Romantic poem about love and flowers (and for a very special Countrymom and her daughter)
#

1742998

by Jaiam
Love Among the Ruins (ASR)
-Paradelle-
#

195040

by Joy
SPRING LOVE (E)
A poem centered on doves
#

2213636

by J.L. O'Dell
Mother's Day Tulips (E)
How sweet the gift of tulips for his Mother.
#

833315

by Leger~



Have an opinion on what you've read here today? Then send the Editor feedback! Find an item that you think would be perfect for showcasing here? Submit it for consideration in the newsletter!
https://Writing.Com/main/newsletters/action/nli_form



Don't forget to support our sponsor!




| | |
| --- | --- |
| ASIN: B07YJZZGW4 | Kindle |

Feedback from my Romance/Love Newsletter dated 21 MAY 2020:
BIG BAD WOLF

To be honest, I prefer the printed form, mainly because I don't have a Kindle or some such thing that lets me read PDFs or listen to audiobooks easily.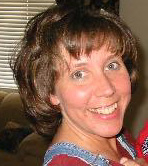 Is a 911 Dispatcher for LAPD. Her novella, "Journey of the Heart," takes place in the Summer. Can James help Rachel save her winery?" Available on Amazon as an ebook.

| | |
| --- | --- |
| ASIN: B01FST8A90 | |



To stop receiving this newsletter, click here for your newsletter subscription list. Simply uncheck the box next to any newsletter(s) you wish to cancel and then click to "Submit Changes". You can edit your subscriptions at any time.