This week: Ridiculous Rules and Regulations

Edited by: Shannon
More Newsletters By This Editor



1. About this Newsletter
2. A Word from our Sponsor
3. Letter from the Editor
4. Editor's Picks
5. A Word from Writing.Com
6. Ask & Answer
7. Removal instructions



Welcome to the

Short Stories Newsletter

. I am Shannon
and I'm your editor this week.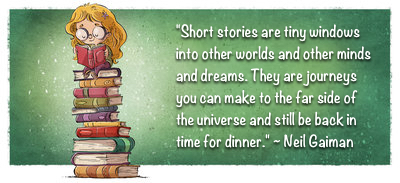 Keep reading for your chance to claim an exclusive trinket!

| | |
| --- | --- |
| ASIN: B07B63CTKX | |

"Never argue with stupid people, they will drag you down to their level
and then beat you with experience." ~ Mark Twain
Did you know that in my home state of Idaho it's illegal to eat another human being except during "extreme life-threatening conditions as the only apparent means of survival"? (1) Whew! Thank God they clarified that with actual legislation. I mean, times are tough, am I right? I've been eyeballing my neighbors and Googling recipes.

Having been born and raised in Alaska, I can attest to the fact that The Last Frontier has some pretty strange laws too. For instance, Moose aren't allowed on Fairbanks' city sidewalks (2) and statewide, drunks aren't allowed in establishments (bars) that sell alcohol. (3)

Knowing these facts got me thinking. What other ridiculous rules and regulations exist in America? Here are but a few:

In Connecticut, a pickle cannot be sold unless it bounces when dropped from a one-foot height, thus proving it is fit for human consumption. (4)

Better think twice before selling your children in Florida. That crap's a felony in The Sunshine State. (4)

"Listen here, city slicker: Galesburg [Illinois] city law strictly prohibits 'fancy riding' of any bicycle on city streets, particularly riding with both hands removed from the handlebars, both feet removed from the pedals, or 'any acrobatic' shenanigans on your fancy velocipede."
(4)
Got a hankerin' to wrestle a bear in Missouri? Fuggedaboudit! (5)

If you live in Nebraska and plan to tie the knot, better keep that VD on the DL. It is illegal for someone with a sexually transmitted disease to get married in The Cornhusker State. (5)

In Utah, it's illegal to bite your opponent during a boxing match. (5) I'm sure Evander Holyfield would give this particular law two lobes up.

"This ordinance is from 1984, and I will level with you, I didn't look too hard to see if it was still current because you should all respect it regardless. If you are the one to confirm the existence of Sasquatch and then decide to kill Sasquatch, you are guilty of a misdemeanor and face a fine, jail, or both. It used to be a felony, which seems fitting. 'Sasquatch' here is legally interchangeable with the terms 'Yeti,' 'Bigfoot,' and 'Giant Hairy Ape,' but it seems clear that if you kill Sasquatch—by any name—it is you who are the true monster." (6)

Did your protagonist perform onstage and have the audacity to stop singing mid-song in the state of Montana? (6) Did she spend a night in the slammer for taking big cat selfies with The Tiger King in New York? (6) Did he make glue out of dead skunks in Oklahoma? (6) Did they pee on the Alamo, sell homemade cookies in Wisconsin, or leave a fence open in Wyoming? (6) All illegal and all hilarious short story ideas. Share your thoughts, comments, and creations by responding to this newsletter and I will share them in my next edition.

P.S. Every registered author who shares their ideas and/or creative endeavors relating to or inspired by this week's topic will receive an exclusive trinket. I will retire this month's limited-edition trinket at 11:59 p.m. WDC time on Tuesday, March 16, 2021, when my next short stories newsletter goes live.
"Suppose you were a member of congress, and suppose you were an idiot.
But I repeat myself." ~ Mark Twain
Thank you for reading.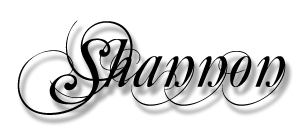 Newsletter Archives (E)
A listing of all my newsletters in one easy-to-find place.
#

1555482

by Shannon
References:
1. Cannibalism is illegal (except in extreme circumstances

2. The Weirdest Laws in Every State

3. The Most Ridiculous Law in Every State

4. Here are 50 of the Dumbest Laws in Every State

5. 50 Craziest State Laws From Around the United States

6. The Weirdest Law in Every State

I hope you enjoy this week's featured selections. I occasionally feature static items by members who are no longer with us; some have passed away while others simply aren't active members. Their absence doesn't render their work any less relevant, and if it fits the week's topic I will include it.

Thank you, and have a great week!
Malice Intended (ASR)
Who is the slapdash, foolish criminal behind a crime scene in a hotel?
#

445131

by Joy
Rules Of The Street (18+)
NOBODY Is All Bad HON.Mention Writing That Makes An Impact Contest
#

1254787

by dejavu_BIG computerprobs
Invalid Item
This item number is not valid.
#

987541

by Not Available.
Mary, Mary, Quite Contrary! (13+)
If only she had a bell to ring like in olden days. The Writer's Cramp 08-03-2012 winner
#

1883193

by J. A. Buxton
Another Storm (13+)
Storms and nightmares foretell horror.
#

848247

by Vivian



Have an opinion on what you've read here today? Then send the Editor feedback! Find an item that you think would be perfect for showcasing here? Submit it for consideration in the newsletter!
https://Writing.Com/main/newsletters/action/nli_form



Don't forget to support our sponsor!




| | |
| --- | --- |
| ASIN: B07P4NVL51 | |

The following is in response to "Grateful for Being"
:



~
~
BIG BAD WOLF Feels Lucky
writes: Sometimes even the guy that likes solitude wants to talk to another person.



~
~
dogpack:saving 4 premium: DWG
writes: Welcome to my lifestyle because this is a normal situation for me. I've been home a lot of the time all of my life. The difference is that I know about what is happening that is not normal. Did you know there was another pandemic worse that this one? https://www.history.com/news/spanish-flu-second-wave-resurgencehttps://en.wikipe...
I trust God for my safety and protection which I am thankful for as well as, the internet and WDC. I have many things to be thankful for which I posted in a forum over 100+ items. Being thankful is uplifting and a healthy and reassuring way to face any challenges.



~
~
Jeff
writes: I've been spending a lot of time these days thinking about my mom, who passed away unexpectedly at the beginning of the month. One of my favorite memories was when I was younger, probably around ten, and desperate to find a way to get rid of some warts that I had on the backs of my hands. We tried everything: freezing them, anti-wart medication, etc. Nothing worked.

One night, while on vacation visiting my grandparents at their lake house in Montana, she wakes me up in the middle of the night and takes me out into the middle of the lake on a boat. It was a full moon, and she told me she read somewhere that an old sailor's natural remedy for warts is to rub raw potatoes on the warts under the light of the full moon, then throw the potatoes overboard. So that's just what we did... and, no, the warts didn't go away.

A few years later, they went away on their own. Although my mom, up until as recently as earlier this year, still maintained that it was her old sailor's remedy (albeit delayed) was the real reason I no longer have any warts on my hands. You could see in her eyes when she said it that she thought it was funny and ridiculous, but she never broke character, not even once.
~
~
Mary Ann MCPhedran
writes: Thank you for sharing the newsletter with me. Animal stories. I have one to tell.

SYLVESTER

Sylvester came to me as a tiny kitten. He likes to be nursed and pampered, and at first, he scratched and bit if he didn't' get your attention. As well as scratching the new leather chairs and swinging from the curtains. Now Sylvester is a clever cat. He can open the window to let himself in and out of our home. One morning I entered my living room and I'd had a few drinks the night before, and I thought I was seeing double because there were 2 of them making themselves comfortable on my chairs. I scolded him and told him he was too naughty.



~
~
Beacon's Light ⚓️
writes: I've read the newsletter and I aways find it interesting.



~
~
Elycia ☮ Happy 2023!
writes: Great newsletter, Shannon. I'm sorry you lost your dad in December. You are right. Last year is such a horrible year. I struggle to keep a heart of gratitude. I have a good friend who is always grateful and I want to learn to be like her. Somehow, I always find myself sinking into the emotional depths of complaints when things don't go my way. It made me feel miserable and it's so hard to change. I'll try the activity you suggest. I have a job but I think I'll lose it soon. I have a wonderful family but I didn't dare to visit them because the virus got real bad over the past two months. My friends - church group - had problems on their own. So, we didn't connect well and I left from the lack of support. I am thankful that we still have a roof over our heads and food on the table. I'm glad I have my hubby's support. My family and my hubby are all I ever have right now. Besides my relationship with God.



~
~
dragonwoman
writes: Practicing gratitude has sustained me during the last difficult months.



~
~
sindbad
writes: Hi, Shannon. As always you express complex things that interest us all in a simple, informative, and interesting manner. This is indeed a rare skill. You have developed it to a level that can relate to all cross-sections of people in this world. Great job indeed.



~
~
Patrece ~
writes: I really enjoyed reading this newsletter! You make some very good points in it. Humankind really needs to learn to appreciate what we do have, and not dwell so much on what we wish for and can't have. Thank you for that valuable reminder!



~
~
dogpack:saving 4 premium: DWG
writes: I have very strong faith and belief in God. He is ultimately in control. We are at war against good and evil. Things are not as they seem. There is very much more to what's happening. Search the scriptures, dig deep, and find the treasures within. Also seek all news sources, then decide for yourself. I research and then decide. By doing this I am at peace, I have trust in what God's plans are, and I am very, very thankful for the breath of life and all my blessings.



~
~



Items submitted by community members:


looking forward to the weekend (E)
Events just before the weekend, my neighbor driving me crazy
#

1976130

by dogpack:saving 4 premium: DWG
God's Coloring Book (E)
Contest entry for: Writing with the Seasons
#

2156112

by dogpack:saving 4 premium: DWG

| | |
| --- | --- |
| ASIN: 0910355479 | |



To stop receiving this newsletter, click here for your newsletter subscription list. Simply uncheck the box next to any newsletter(s) you wish to cancel and then click to "Submit Changes". You can edit your subscriptions at any time.