Printed from https://www.writing.com/main/newsletters/action/archives/id/10625-Alpha-vs-Beta-Heroes.html
Romance/Love: February 24, 2021 Issue [#10625]




This week: Alpha vs. Beta Heroes

Edited by: StephB
More Newsletters By This Editor



1. About this Newsletter
2. A Word from our Sponsor
3. Letter from the Editor
4. Editor's Picks
5. A Word from Writing.Com
6. Ask & Answer
7. Removal instructions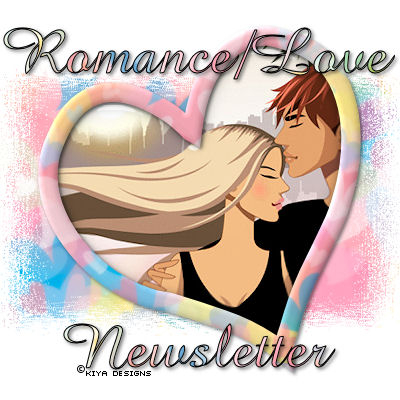 "Let us always meet each other with a smile, for the smile is the beginning of love." – Mother Theresa

"Life is the flower for which love is the honey." – Victor Hugo

Well, Valentine's Day is long gone. The chocolate is all gone or almost all gone. It's time to turn our attention to the next best thing – romance heroes. Today I'll take a look at Alpha and Beta heroes. You decide who'd you prefer.

March is full of fun stuff. (But Steph, we're not out of February yet!) I know, I'm looking ahead. It's National Women's History Month, Red Cross Month, and Frozen Food month. I'm a strong believer in helping out. The Red Cross does more than collect blood. It's instrumental when a disaster hits. And for the FIRST time in 25 years, I've been told I can give blood again. Looking forward to it.

March 1-7th is "Read an Ebook Week." The read is meant to encourage to get readers to check out and enjoy ebooks. Some benefits to ebooks include: they tend to be cheaper than print books, they are convenient and lighter to carry. Ebook readers are easy to use and you can customize the look.

Question for you: Do you have an ebook reader? Do you like reading ebooks?

Now, let's go hunting for alphas and betas….



| | |
| --- | --- |
| ASIN: B083RZ2C5F | Kindle |

One of the elements that make a romance work is the hero. There are several types of heroes to include the alpha, the beta, and the gamma. (the Gamma Hero is a combo of the Alpha and Beta and that's a topic for another newsletter). Today, I wanted to look at traits of both the Alpha and Beta heroes and what makes them successful.

THE ALPHA HERO
The Alpha hero has been around longer in romance novels. He's a leader and protector – a take charge kinda guy. This is the guy who desires to "fix it" when something is wrong. He's not shy when it comes to sharing his thoughts, which might put him in a bad light, but he's not a bully. He's confident but not cocky.

It takes a special kind of heroine for this guy, as he's not one to take about his feelings, but he does have feelings that are deep and powerful. This guy prefers to not only initiate the chase but control it as well. He believes in taking responsibility for his actions and he would never consider hurting the heroine, though the reader might believe he would.

THE BETA GUY
This guy is usually the "big softie." Where the Alpha male is a driving force of nature, the beta male is not. If the Alpha is the "President," the Beta is the "Vice President." He is quite comfortable to support his heroine as she takes the lead. This guy is confident and contented. He's mild mannered and a tad playful. He also has powerful feelings but he allows himself to show the heroine a vulnerability the Alpha would not. The trick with the beta male is not to make him emasculated.

Darker, gothic, supernatural romances tend to have Alpha males. More contemporary stories explore the Beta male.

For Readers: send your recommendations for romance novels with a favorite alpha or beta hero and I'll post a link to Amazon.




Spring Romance (ASR)
A Dodoitsu celebrating the first day of spring
#

1403692

by Prosperous Snow writing poetry
The Dogs Did It (18+)
A Spring Romance - for the Weekly Quickie Round 240
#

2117748

by QPdoll
Love's In The Air (E)
A poem on spring days, and budding romances.
#

2154225

by Jeannie🐴
After Winter's Long Embrace (E)
in an Alouette poem
#

2035703

by Dave is home recovering
No Longer Concealed (ASR)
A love poem for chocolate without using the list of taboo words.
#

2243627

by Cubby
The Candle (13+)
A poem about a candle.
#

2240589

by B. T. Lane ~Published Author~



Have an opinion on what you've read here today? Then send the Editor feedback! Find an item that you think would be perfect for showcasing here? Submit it for consideration in the newsletter!
https://Writing.Com/main/newsletters/action/nli_form



Don't forget to support our sponsor!




| | |
| --- | --- |
| ASIN: B085272J6B | Kindle |

Feedback from my Romance/Love Newsletter dated: 30 DEC 2020:
Jacqueline

I am normal a coffee person, but when one has tea i like English Breakfast. I love pumpkin soup with some sour cream.



Pumpkin soup sounds perfect for this cold weather!



Feedback from my Romance/Love Newsletter dated: 27 JAN 2021:

Quick-Quill

Trefoils a staple Thin mints come a close second. I put one in the bottom of a muffin cup and pour chocolate batter over the top. Frost with green mint buttercream.



Too melt for!! My favorite is the Samoas but a close 2nd is "Lemonades."



Monty

A heart that loves is always young.

Lilli ☕

Beautiful and thoughtful newsletter!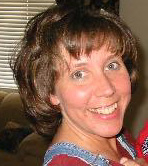 StephB
is a 911 dispatcher with LAPD. Her story, "Young Witchcraft" is available as an ebook. It's a great opportunity to enjoy an ebook during Read and Ebook Week. Joe and Rachel can't seem to get rid of Phil growing up. Will Phil finally ruin their romance?




| | |
| --- | --- |
| ASIN: B07RKLNKH7 | Kindle |



To stop receiving this newsletter, click here for your newsletter subscription list. Simply uncheck the box next to any newsletter(s) you wish to cancel and then click to "Submit Changes". You can edit your subscriptions at any time.



Printed from https://www.writing.com/main/newsletters/action/archives/id/10625-Alpha-vs-Beta-Heroes.html