This week: Appealing to a Feeling or No Cow to Sell

Edited by: Thankful Sonali Done 30 DBC!
More Newsletters By This Editor



1. About this Newsletter
2. A Word from our Sponsor
3. Letter from the Editor
4. Editor's Picks
5. A Word from Writing.Com
6. Ask & Answer
7. Removal instructions



Listening to 'Anne of Green Gables' and its various sequels got me thinking. Why do we laugh at Anne's foibles? Because we empathize!

| | |
| --- | --- |
| ASIN: B00KN0JEYA | |

Dear Reader,

Have you ever sold your neighbor's cow, thinking it was your cow?

Chances are – you haven't.

Then why does the episode at the beginning of 'Anne of Avonlea' strike such a chord?

What happens, in brief, is this:
Anne's new neighbor, a dour man, threatens her that if her cow goes into his field one more time, he won't answer for what he does to it.
Anne therefore locks her cow safely in the milk shed.
Returning home one day, she finds a cow in her neighbor's field, grazing away.
Causing great damage to her pretty dress and her dignity, she chases the cow round the field, catches it and sells it.
On going to the milk shed, she finds her cow there. She has sold her neighbor's cow.
(A very rough summary of Chapter #1 of Anne of Avonlea by LM Montgomery – full audio book linked below.)

Well, what is it that the reader, even a reader in a city today, empathizes with here? The setting and the situation are probably alien. I guess it's the emotions.

One can totally understand Anne's fear of the neighbor, her exasperation on seeing a cow in his field, her desperation to solve the problem, and even her heedlessness in not checking the milk shed before selling a cow. This brings a smile and a chuckle.

Take the instance in The Adventures of Tom Sawyer when Aunt Polly wants to give Tom a 'licking' and Tom says 'look behind you, Aunt' and escapes before she can strike him. Well, striking a child physically is a no-no these days. The situation would not be relatable in that sense. What is relatable is the emotion of the aunt upon being tricked by her wayward nephew whom she loves dearly, and his utter faith that her love for him will win over the momentary need to discipline him. That's what makes us chuckle.

For me, one of the funniest bits in the Harry Potter books is when the Weasleys try to travel by Floo Powder through fire-places to pick Harry up. They get stuck because the fire-place at Harry's uncle's house is boarded up. So, one by one, Arthur, Fred and George are stuck there when Ron arrives and gets stuck too. He asks the redundant question: "Has something gone wrong?"
And the twins reply: "No, this is just where we wanted to end up."
"Yeah, we're having the time of our lives here."
The situation isn't something any of us have been in, but the sarcasm between the siblings is entirely relatable.

What makes timeless comedy? Not whether you had a cow to sell, but whether you had an emotion to relate to.

Thanks for listening!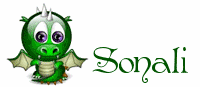 By our authors!
I Don't Do Poetry (E)
I didn't think I liked poetry, until I tried writing it..
#

212318

by Galyx
Pickle Lip Balm (E)
An ad written for the Marketing Muse
#

2238271

by Zhen
Universal Energy (E)
A poem depicting different energies within universal energy.
#

2071194

by Vaughan Jones - ONE Scribe
Lost Love Found (E)
A tribute to the most romantic couple I know
#

2231021

by Whitney
April Fool's Jill (E)
For Cubby's Writing 4 Kids.
#

2249455

by Thankful Jess
Baking (E)
A Rictameter Poem
#

2086655

by Sand Castles Shopgirl 739
Add a line here!
Fractured Nursery Rhymes (13+)
Complete the previous fractured nursery rhyme line with line that rhymes.
#

2068539

by Prosperous Snow Giving Thanks
All-time favortes!
WdC SuperPower Reviewers Group (E)
Join the fun! We inspire reviewers through kindness and learning! Winner of seven Quills!
#

1300305

by Maryann
Anniversary Reviews (E)
Celebrate Writing.Com member account anniversaries with reviews. Earn GPs and MBs.
#

1565040

by A Thankful Sum1
The Snail Mail Group (E)
WDC's first letter writing club
#

1982168

by Elle - on hiatus
The WDC Angel Army (ASR)
Dedicated to promoting positivity, encouragement, and support to the WDC community.
#

1188309

by iKïyå§ama
The Writer's Cramp (13+)
Write the best STORY OR POEM in 24 hours and win 10K GPs!
#

333655

by SophyBells



Have an opinion on what you've read here today? Then send the Editor feedback! Find an item that you think would be perfect for showcasing here? Submit it for consideration in the newsletter!
https://Writing.Com/main/newsletters/action/nli_form



Don't forget to support our sponsor!




| | |
| --- | --- |
| ASIN: B07YXBT9JT | |

Thank you for the responses to: "I just wanted an opinion!"
Jeff

My all-time favorite Dan Brown commentary is this article
written by Michael Deacon, which I believe he updates for every new title Dan Brown releases.
Monty

My opinion is read a book and decide if you think it was good or not. When I came to the not I would not finish it.

Elfin Dragon - contest hunting

This reminds me that opinions are like coins in a wishing well. There are many but they're doing no one any real good. In the end, you have to rely on your own belief, thoughts, ideas, etc.


| | |
| --- | --- |
| ASIN: B07N36MHWD | Kindle |



To stop receiving this newsletter, click here for your newsletter subscription list. Simply uncheck the box next to any newsletter(s) you wish to cancel and then click to "Submit Changes". You can edit your subscriptions at any time.