Printed from https://www.writing.com/main/newsletters/action/archives/id/11075-Be-Kind--Honest.html
Contests & Activities: November 17, 2021 Issue [#11075]




This week: Be Kind & Honest!

Edited by: spidey
More Newsletters By This Editor



1. About this Newsletter
2. A Word from our Sponsor
3. Letter from the Editor
4. Editor's Picks
5. A Word from Writing.Com
6. Ask & Answer
7. Removal instructions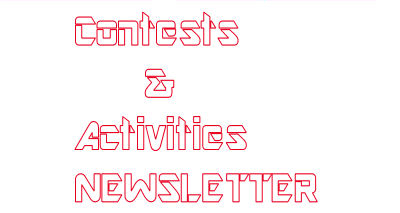 Welcome to the

Contests & Activities

Newsletter

. I'm

spidey
, and I'm your Editor this week!

| | |
| --- | --- |
| ASIN: 1945043032 | |




Be Kind, But Honest

My last newsletter discussed being kind, which I think is a virtue on the internet, and I think it's also found in abundance on Writing.Com.

A second, just as important, aspect of this site is honesty, in my opinion.

I think being kind and being honest are not mutually exclusive things. I see it in public reviews all the time! It's absolutely possible to be kind and honest at the same time, and I think it's a very effective way to offer criticism and feedback!

My personal method for critiquing others' work is what I've seen referred to as the "Feedback Sandwich" method. First, I list strengths or aspects of the piece that I liked or that I felt worked effectively. Then, I provide criticism, things I think could use improvement. Last, I finish with a reiteration of positive or a feeling that I think it's possible to improve the piece to make it stronger.

I've read (and I agree) that person receiving the criticism is more likely to be receptive to it when it's presented in this way. I know for myself that I certainly would be more receptive to this technique, too!

How about you? How do you like your critiques to be written? Do you think it's important to know what's working in your writing in addition to what maybe didn't come across as well?



As always, keep on writing!
And be kind, but honest!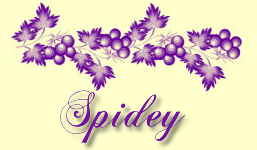 Official
Writing.Com
Contests & Activities
:
Contests/Activities
:
Some How/To Items that might help you:
Some contest resources:
"
Create/Edit a Message Forum
"
Know of some gems that deserve exposure? Submit them in the feedback form or submission form at the end of this Newsletter, and I'll put them in my next one!



Have an opinion on what you've read here today? Then send the Editor feedback! Find an item that you think would be perfect for showcasing here? Submit it for consideration in the newsletter!
https://Writing.Com/main/newsletters/action/nli_form



Don't forget to support our sponsor!




| | |
| --- | --- |
| ASIN: 197380364X | |




My last newsletter, ("Contests & Activities Newsletter (October 20, 2021)"
), discussed hosting being kind. Here is some feedback from last week's Newsletter readers:

Great Newsletter about kindness. I think because we don't see the person on the other end of the Internet, "we" (I'm speaking in general, here) find it easier to be unkind. We should strive to remember the person on the other end has emotions just like us. I suppose kindness is something that is best learned by "show" (acts) and not tell, and best cultivated when our children are young.

~ StephB



I completely agree!




Yes, it's important to be kind and in 16 years I've mostly been showered with kindness at WDC.

However... let's be real. A 5 star rating for a 2 star poem isn't being kind. Friends are willing to point out that your zipper is undone or slip is showing while others silently laugh.

How to point out flaws, give it a 2.5 and still be kind is the question. If you can... it would be helpful to provide examples that are both honest and kind.

Being dishonest isn't kind.
~ Kåre Enga — taking a break.


I agree, and thanks for inspiring this week's newsletter! I think being kind and honest at the same time is the best solution!





Submit your feedback below!




Do you have a technique for writing reviews? What kind of reviews do you prefer to receive?


| | |
| --- | --- |
| ASIN: B07NPKP5BF | Toy |



To stop receiving this newsletter, click here for your newsletter subscription list. Simply uncheck the box next to any newsletter(s) you wish to cancel and then click to "Submit Changes". You can edit your subscriptions at any time.



Printed from https://www.writing.com/main/newsletters/action/archives/id/11075-Be-Kind--Honest.html