This week: Author Filtering

Edited by: Annette
More Newsletters By This Editor



1. About this Newsletter
2. A Word from our Sponsor
3. Letter from the Editor
4. Editor's Picks
5. A Word from Writing.Com
6. Ask & Answer
7. Removal instructions



Janet Burroway in Writing Fiction, A Guide to Narrative Craft on filtering.

When you step back and ask readers to observe the observer - to look at rather than through the character - you start to tell-not-show and rip us briefly out of the scene.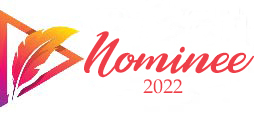 | | |
| --- | --- |
| ASIN: B083RZ37SZ | |

Author Filtering



Have you ever received a review that told you to take out some of the many "look, looks, looked, looking?" You were most likely filtering. Read on to find out how you can fix that.

Author filtering happens when the writer makes the reader "see" what is going on through the eyes of the characters.

One example of it would be, "Turning, he noticed three dogs snapping at each other between the cars."
Here, we filtered what is happening through his eyes.

Same action without filter, "He turned. Three dogs snapped at each other between the cars."
Here, we are neither inside of him nor the dogs or the cars. We are standing next to him. Or we're sitting on his shoulder. But we're not watching through his eyes. The action of the dogs snapping at each other is right in front of us.

To tell vivid stories, try to suppress phrases such as "she saw" or "he noticed." Each time you lead the reader's eyes through the character's eyes, you rip the reader out of the story.

Writing with author filtering is a common fault. It can easily happen especially if you've received reviews that ask you, "Why did we head hop into that baby's point of view?" If you get that kind of question or comment, move on. Don't believe another word the reviewer says. He or she doesn't understand the active voice and will instead box you into filtering, which is truly a disaster. A baby can very well move by itself and even smile happily at the main character without this counting as head hopping. Because all of the baby's actions would be witnessed by the main character. The one whose eyes we're not looking through. Instead, we're watching the scene unfold in front of our eyes. We are the proverbial fly on the wall.

Author filtering can also happen during flashback scenes. You can avoid filtering by trusting that the reader is clever enough to follow along as you go into the past.

Example of flashback with filtering, "Jenny thought back to the time when she and Michael had owned a brown horse. She remembered that it liked to eat carrots. And there was that time, she recalled, when their horse buggy got stuck in the mud."

Example of flashback without filtering, "Jenny and Michael had owned a brown horse once. It liked to eat carrots. One time, their horse buggy got stuck in the mud."

Go ahead and smirk at my silly example sentences. But then go and check your writing for filtering.



Have you ever counted how often your characters look at or see something in your stories?

The first item here is the only one I could find on Writing.Com that addresses author filtering.


36 Amateur Writers' Mistakes (13+)
Aspects of story craft to work on if you want to pro-publish or to sell if self-published
#

2245630

by A E Willcox
Another trip to the movies gone bad! (18+)
After your opinion changes on a movie you decided to go on an ill-fated trip to the movies
#

2272611

by Rossthefox
An Overture (18+)
Clair's peace is disrupted by a beautiful woman with a life-altering proposition.
#

2268148

by K Renée
A Special Gift (3rd Place) (E)
An elderly lady has a surprising revelation. (2 EDITOR'S CHOICE/3RD PLACE TWISTED TALES)
#

1648628

by BScholl
Invalid Item
This item number is not valid.
#

2272553

by Not Available.
The Bob (13+)
In a case of mistaken identity, Bob tries to save the Known Universe.
#

1272406

by W.D.Wilcox
When you get in Trouble with the Law! (18+)
After going on a hateful tirade, Karma comes at you in the form of legal action!
#

2272521

by Rossthefox
Small Print (13+)
Don't sign your life away...
#

1832079

by Bilal Latif
The Castle Wakes (18+)
A lonely castle holds a dark purpose, inspired by actual events. 2019 Quill Award Nominee!
#

2197942

by trailerpark bodhisattva
Breaking up with Writers Block (E)
It's good for the mind to write a silly story sometimes.
#

2149024

by Nixie



Have an opinion on what you've read here today? Then send the Editor feedback! Find an item that you think would be perfect for showcasing here? Submit it for consideration in the newsletter!
https://Writing.Com/main/newsletters/action/nli_form



Don't forget to support our sponsor!




| | |
| --- | --- |
| ASIN: 0996254145 | |

Replies to my last Short Stories newsletter "Do Whatever Works"
with the questions: What is your secret to get started writing? Will you share it? Please?
Elfin Dragon-finally published
wrote: My secret to getting started writing...look around you and wonder about the people/scenery/events around you. And then make up stories about them. For instance - I was talking to my dad about the events happening in Ukraine. I'd been wondering what if Putin was right and the rest of the world was wrong? What do I mean? Consider the propaganda Putin is feeding his people in Russia. What if it wasn't Propaganda? What if the rest of the world was getting fed propaganda and all of Russia was the only country getting correct information? What if Putin really was trying to save his people from terrorists? How would the story go?



That is some "What if". I don't think I could go there. I am too appalled by the war.



GaelicQueen
wrote: All elements of this article are true. I would add an extra point. Besides backing up your WIP in a couple of different places, print what you have written should that WIP become corrupted. I say this from experience. My laptop WIP file for 2nd book became corrupted. I found an older version of it on my desktop computer. I printed that version, and I am retyping it into the laptop. (And yes, I tried emailing it to myself to open on my laptop. Didn't work. Microsoft Office suite on the laptop has been removed and reinstalled, and I'm retyping my project with a different name. So far, project has been saved and I'm not having a meltdown.)



Oh! That is terrible. I am glad that you still have it. Having it at all beats losing it.



Spring in my Sox
wrote: I usually start by thinking about recent dreams I have had, or by focusing on the physical sensations around me. From there I try to make sense of them, build a character, a conflict, a story.



That is a great way to get started. Thank you for bring that up.




| | |
| --- | --- |
| ASIN: B00KN0JEYA | |



To stop receiving this newsletter, click here for your newsletter subscription list. Simply uncheck the box next to any newsletter(s) you wish to cancel and then click to "Submit Changes". You can edit your subscriptions at any time.