This week: Romance and Gemstones

Edited by: StephBee Salutes 2 Service
More Newsletters By This Editor



1. About this Newsletter
2. A Word from our Sponsor
3. Letter from the Editor
4. Editor's Picks
5. A Word from Writing.Com
6. Ask & Answer
7. Removal instructions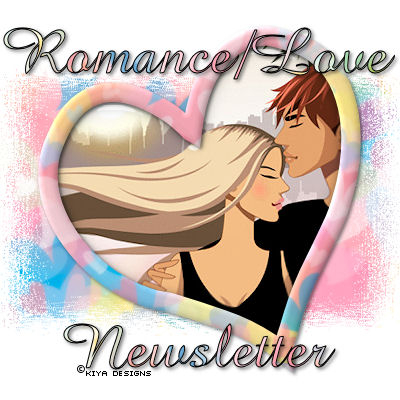 "Good listeners, like precious gems, are to be treasured." – Walter Anderson

"There are little gems all around us that can hold glimmers of inspiration." – Richelle Mead

Where did September go? As we glide into October, I find the temperatures get a little cooler and the days get a tad shorter. Autumn is on the hunt and will lead us to one of the most imaginative romantic paranormal holidays – Halloween. Such paranormal creatures include vampires, (which much has been written), werewolves, and witches. Magic swirls around the paranormal creating many a memorable romance.

Does anyone remember a 1980's comic mini-series called Amethyst? I bought the first issue in 1983 as I was a big comic collector at the time. I remember it was my introduction into gemstones and I learned a lot. Every month has a gemstone. Mine is a pearl, alexandrite, or a moonstone. Quite often, the giving of a gemstone is a romantic gesture.

This month, I thought I'd explore the magic and symbolism of gemstones and how one can incorporate them into your paranormal writing.

I created a madlib for this month's newsletter. It's my first one so I thought I'd keep it simple. If you take the madlib and do a review, I'll send you a merit badge for "Madlibs."


A Witch and Her Gemstones (E)
Featured in the Contest/Activities Newsletter dated 25 OCT 2022
#

2282119

by StephBee Salutes 2 Service

| | |
| --- | --- |
| ASIN: B07N36MHWD | Kindle |

What is the allure of gemstones? I think, for one, the facets and cuts are attractive to the eye. There's beauty to be found in a multi-faceted stone. Gemstones also symbolize wealth or status when writing. They can be the crux of a mystery, the magic of a fantasy, or the heart of a romance. Incorporating gems into your romances can also incorporate deeper meanings. One of my favorite more modern stories, is "The Queen of the Tearling," in which a sapphire plays a major part in the magic and power that the main character, Kelsea, controls. However, as the story builds, and the sapphire comes powerful in Kelsea's hands, there's a deeper meaning: What you are inside is more important that your outward appearance.

Gemstones can imply deeper meanings or cryptic messages. To know the meaning behind a gemstone and give it to a 'beloved' was to communicate that message non-verbally. To know the unspoken language of the gem, was to say it without saying it out loud.

Some of the more prominent gems include:

Diamonds
These stones speak of fidelity and commitment. No wonder they're exchanged during a wedding.

Ruby
To give a ruby is to indicate ones' passion and desire for the other person. A ruby also brings courage to the wearer.

Pink Sapphire
This stone is an excellent choice for an engagement ring, as the meaning is a 'pledge' of love. It expresses truth, honesty, and faithfulness.

Amber
What appeals to me is that amber is usually taken from the heartwood of a tree. It expresses an ancient energy of sensuality and balance.

Opals
While opals are known as a "dark" stone, they capture the essence of intensity, especially intense emotional energy. An opal encourages one to let go of their inhibitions.

Rose Quartz
This stone expresses unconditional love and offers one peace, forgiveness, humility, and patience. It's a slow intensity long burn kind of stone.

Garnet
A garnet speaks of passion, devotion and trust and encourages the wearer the let go of the past and embrace self-confidence. Who knew? In ancient Greek lore, Persephone, a daughter of Zeus, was associated with garnets.

These are just some of the more prominent gemstones. Shana Galen, one of my favorite romance authors, has a "Jewels of the Ton" series, there the titles are inspired by gemstones. Gemstones are excellent tool to give your characters a bit more depth by implying emotion and energy around the journey they're on.




Ghostly Love (13+)
Cute love story~! Might be a little scary~ Please read and rate~!
#

431646

by Devilgurl
Cosmic Dreams Do Come True (13+)
A supernatural romance - Rudy develops an ability to see the man of her dreams...
#

2241821

by 💙 Carly
Enthralled (E)
Paranormal Romance Short Story Contest Entry December 2021 - 3rd Place
#

2263768

by Lovina
Seduction (13+)
entry for 8/21 paranormal romance contest 1428 words
#

2256812

by Spring in my Sox
Invalid Item
This item number is not valid.
#

2207921

by Not Available.
The Accident (ASR)
A story about love transcending life and death.
#

2179293

by Choconut ~ Busy Writing!
The Lighthouse Keeper (13+)
Audrina finds herself attracted to the unusual lighthouse keeper.
#

1817642

by StephBee Salutes 2 Service



Have an opinion on what you've read here today? Then send the Editor feedback! Find an item that you think would be perfect for showcasing here? Submit it for consideration in the newsletter!
https://Writing.Com/main/newsletters/action/nli_form



Don't forget to support our sponsor!




| | |
| --- | --- |
| ASIN: B07NPKP5BF | Toy |

Feedback from my Romance/Love Newsletter dated 7 SEP 2022 "Gothic Romance"
Princess Megan Rose 21 WDC

I liked Victoria Holt's book and I like the Phillipa Carr series, who is Victoria Holt. The Phillipa Carr series was about a family saga. Each book, the next daughter of the woman in the preceding book, told her story. There was romance, murder, baby killing of a Prince by accident and the baby being swapped with a peasant's baby, one twin taking her sister's place with her husband, deceit, affairs and this series was like a medieval soap opera. There was also witchcraft. Plenty of drama and hints of paranormal things. I loved this author. Victoria Holt's Gothic novels were ghastly and held your interest. I remember the Phillipa Carr series best. I cared about these characters.
Victoria Holt's real name is Alice Eleanor Burford.

ẂebẂitch

Victoria Holt's real name is Eleanor Alice Burford Hibbert. And yes,she was a very prolific writer and had many other pen names.
Great Newsletter, Steph!



Thank you so much for sharing your thoughts on your favorite Eleanor Burford Hibbet stories. Victoria Holt, Phillipa Carr, and Jean Plaidy were just some of her pen names.



Monty

Always a lot of different ways of looking at love stories or poetry.



I agree! Ms. Hibbet wrote historical, gothic, romance, and more! And she was incredibly researched.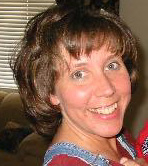 StephBee Salutes 2 Service
is a 911 Dispatcher for LAPD. Her ebook, "Night of Magic" is available on Amazon. Finn braves the flames of Samhain, but can he save Aithne and bring her back to her father?

| | |
| --- | --- |
| ASIN: B085272J6B | Kindle |



To stop receiving this newsletter, click here for your newsletter subscription list. Simply uncheck the box next to any newsletter(s) you wish to cancel and then click to "Submit Changes". You can edit your subscriptions at any time.