Printed from https://www.writing.com/main/newsletters/action/archives/id/4292-How-Drama-changed-my-life.html
Drama: March 16, 2011 Issue [#4292]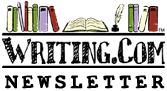 Drama





This week: How Drama changed my life

Edited by: Lonewolf
More Newsletters By This Editor



1. About this Newsletter
2. A Word from our Sponsor
3. Letter from the Editor
4. Editor's Picks
5. A Word from Writing.Com
6. Ask & Answer
7. Removal instructions





Hello my name is Lonewolf
and I'll be writing this week's Drama Newsletter.I thought I would share how drama first entered my life and how the unique characters from various Daytime dramas help the characters I create today.



| | |
| --- | --- |
| ASIN: B07P4NVL51 | Toy |



When I think about Drama I think about the Daytime and Prime-time Drama's that I used to watch with my mother and my grandmother before she passed away in 2002. They were some of the best that I have ever seen on television; the Prime-time dramas were; Dallas, Falcon Crest, and Dynasty. Those were some of the best Prime-time drama's that I have had the opportunity to watch. The Daytime dramas were; Loving, All my children, one life to live, and General Hospital. All of those shows have the most compelling story-lines, and in some cases the most realistic situations ever written. The lives of these characters created are like us everyday people, only with a bit more flair and of course a lot more money.

As I watched these shows a few of them stood out for me. Now personally I wouldn't have watched them had my grandmother and mother hadn't been watching, but all of these years later I find myself drawing on what I saw in some of my favorite character's story-lines for inspiration in the things that I write today, and I could not be more grateful.

A few of my favorite characters in no particular order are;

Michael "Sonny" Corinthos Jr. from General Hospital. He is the bad guy that women love and want to be with, he's the bad guy that has killed people but at the end of the day you will find yourself in his corner because of how he has struggled to get everything he has not to mention his love for those he loves and the fierce way he protects them.

http://en.wikipedia.org/wiki/Sonny_Corinthos

Adam Chandler Sr. from All My Children. Adam was for the longest time the villain you loved to hate who was always trying to establish his legacy in the world while showing any and every one you don't mess with the Chandler family. He set the bar when it comes to a businessman.

http://en.wikipedia.org/wiki/Adam_Chandler

Thomas "Todd" Manning from One Life To Live. Todd is one of the most complex characters I have ever seen brought to life on television. He has gone from being the bad guy to the good guy, and then back into being the bad guy to something in-between the two which works very well. The life the character has led is one that is very awkward, and has some things that many can identify with from being abused as a child to struggling to overcome legal issues from past deeds, yet the love he has for his family and those he holds dear is awesome if not at times overbearing. Yet at the end of the day you will be rooting for him to do the right thing.

http://en.wikipedia.org/wiki/Todd_Manning

Lucas Lorenzo "Luke" Spencer Sr. from General Hospital. Luke Spencer is one of the most recognized characters in the Soap Opera world because of his pairing with his all-time love Laura Webber. They were the "it" couple for many years, and even went so far as to save the world from a maniac with a weather machine. Luke himself is a sly one always looking for the best way at procuring something even if for some reason it finds its way in his hands without him paying for it. *cough* * cough* *wink*

http://en.wikipedia.org/wiki/Luke_Spencer

Jason Morgan (née Moore; previously Quartermaine) from General Hospital. Jason was born into a well-established business family. The Quartmaines' have gone head to head with Adam Chandler in one of the best Soap Cross overs to date. Jason's life was forever changed when he was in a car accident while trying to stop his brother from driving who had been drinking. Upon waking up in the hospital he had no recollection of his past nor any of his family members with the exception of his grandmother Lila. He began working for Sonny Corinthos as an enforcer and since then he has changed much from having a child and having to give his rights up due to the life he leads. He is pretty much the guy you can call who will get the job done no matter what. His personality and demeanor is all around great even if it's the silent, take no nonsense, snap on you in a minute kind of personality.

http://en.wikipedia.org/wiki/Jason_Morgan

These are just a few of my favorite characters that helped me mold many of my own. For all the faithful readers of the Drama Newsletters; I would greatly appreciate if you have 5 minutes to share with me what you like about Drama and or what piqued your interest in this genre.




Ghetto Gospel (13+)
A novel in process about two kids growing up in Harlem. Recommended for any teenager.
#

943478

by Aislynne
SHATTERED DECEPTION Chapter1 (18+)
Rafe married Dani for love...or did he? Shattered Deception!
#

225461

by Cosmic Voice
How Did I Fall in Love With You? 2 (13+)
Is the passion they thought they had still burning after college?
#

188143

by Bernie
Invalid Item
This item number is not valid.
#

1297522

by Not Available.
Invalid Item
This item number is not valid.
#

935529

by Not Available.
Invalid Item
This item number is not valid.
#

1752772

by Not Available.



Have an opinion on what you've read here today? Then send the Editor feedback! Find an item that you think would be perfect for showcasing here? Submit it for consideration in the newsletter!
https://Writing.Com/main/newsletters/action/nli_form



Don't forget to support our sponsor!




| | |
| --- | --- |
| ASIN: B01FST8A90 | |


| | |
| --- | --- |
| ASIN: B085272J6B | Kindle |



To stop receiving this newsletter, click here for your newsletter subscription list. Simply uncheck the box next to any newsletter(s) you wish to cancel and then click to "Submit Changes". You can edit your subscriptions at any time.



Printed from https://www.writing.com/main/newsletters/action/archives/id/4292-How-Drama-changed-my-life.html