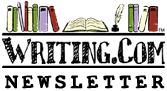 Drama





This week: Thoughts on Omniscient Narration

Edited by: NickiD89
More Newsletters By This Editor



1. About this Newsletter
2. A Word from our Sponsor
3. Letter from the Editor
4. Editor's Picks
5. A Word from Writing.Com
6. Ask & Answer
7. Removal instructions



Like many of you, I've considered myself a writer my whole life. But in 2007, I shifted out of hobbyist mode, started writing for an audience, and embarked on the exciting journey towards publication. As I continue on that path and delve ever deeper into the craft, I feed an insatiable appetite for creative writing theory. I seek out how-to books and workshop experiences to augment and amplify whatever talent I possess. For those of you like me, here's a little theory to appease your hunger.

| | |
| --- | --- |
| ASIN: B01MQP5740 | Kindle Store |

A few years ago I read "The Girl with the Dragon Tattoo." The mental image I had of main supporting character Lisbeth Salander as I read was as clear and vivid as if she had been sitting across from me on a downtown subway car. Author Stieg Larsson did a wonderful job describing her appearance, and his characterizations were strong. So why didn't I ever feel a sense of intimacy with her?

My problem with the book stemmed from Larsson's use of omniscient narration. Throughout each chapter, more than one character's inner thoughts and feelings came at me from the same page. I felt like I was floating above the book, shoulder-to-shoulder with God, watching the scenes unfold rather than experiencing the story through the eyes of one character at a time. Lisbeth Salander was a character I wanted badly to connect with, but I never really got there. Too many points of view stood between us.

Simply put, when I feel like I'm hopping from one head to the next, gathering snippets of information along the way, I'm not able to step inside the story-world and be swept away.

My favorite books employ multiple POVs, but their successes hinge on the fact that the authors allowed only one character-narrator per chapter or per scene. "The Witching Hour" by Anne Rice comes to mind. Rice shares the POV between several characters, two of which include central players Michael Curry and Rowan Mayfair. As each chapter filters through the perspective of one character, the reader develops a strong, intimate bond with him or her. By the end of that book, I felt closely connected to all the characters.

I've never attempted omniscient narration in my own writing. My short stories tend to be third person limited or first person narration. The novel I'm working on now switches POV at the beginning of each new chapter.



Question For Next Time: What POV narration options do you prefer to write in? Which ones do you most enjoy reading in?


Thanks for reading!


Invalid Item
This item number is not valid.
#

414912

by Not Available.
Invalid Item
This item number is not valid.
#

793172

by Not Available.
Free Fall (18+)
Aftermath of a tragedy
#

1945876

by Anneliese Vanderbilt
A Wasted Life (18+)
A fallen cop tries to tie up some loose ends before his retirement.
#

1325297

by Joshiahis
The Golden Parachute (13+)
Amidst the collapse of a dictatorship, a general receives a mysterious phone call.
#

1932719

by Harry Hausen
THE RISEN AND THE FALLEN (18+)
Frank is a lawyer who, despite having a comfortable life, has one regret.
#

1931872

by Jamie C
Invalid Item
This item number is not valid.
#

1931325

by Not Available.
Falling (18+)
An MMA fighter meets a new student after receiving some bad news.
#

1917695

by Peter Lampasona
Invalid Item
This item number is not valid.
#

1915956

by Not Available.
Fall Guy (1st Place) (E)
Cesar was called into the big boss's office... (Editor Pick 10/2/13)
#

1846663

by BScholl
Submitted Items
OCT Audition: The Reading- Part 1 (13+)
A slave to his powers, Jaren risks the warmth of a Tavern to Read the cards.
#

1921629

by Bri*Star
Redwall Interactive (13+)
After an accident, you find yourself in the land of Mossflower. What now? 3,860+views.
#

1802654

by BIG BAD WOLF is Howling
Invalid Item
This item number is not valid.
#

1923654

by Not Available.



Have an opinion on what you've read here today? Then send the Editor feedback! Find an item that you think would be perfect for showcasing here? Submit it for consideration in the newsletter!
https://Writing.Com/main/newsletters/action/nli_form



Don't forget to support our sponsor!




| | |
| --- | --- |
| ASIN: B083RZ2C5F | Kindle |

Question For Next Time: What POV narration options do you prefer to write in? Which ones do you most enjoy reading in?

Last Month's Question:

Do you have a favorite first line? Or what about a favorite book with a terrible first line? (Think Bulwer-Lytton's "It was a dark and stormy night.") What's your criteria for a sensational opening line?

Here's what readers said:


Elle (she/her)
-- My absolute favourite first line ever (published or not published) is 'The tavern smelled of piss and disappointment' which is from Bri*Star
's item "OCT Audition: The Reading- Part 1"
. It instantly grabbed my attention, started setting the scene and made me want to read more. Brilliant.
How AWESOME that you're sharing a fellow WDC writer's brilliant first line! I agree with you; it is a fab first line. Thanks so much for this comment!!
Quick-Quill
-- RE:last month's NL. Shutter Island-Great ending to a great story. We debated that for a long time.
This NL: My former book club read many books in the year and half we met each month. At the end of the first year or so. Our leader wrote the first lines to all the books we read and the names of the books. We had to match them. I didn't win, I rarely remember first line. EXCEPT A.S. Almost Moon. WE picked that book because of the first line..My sisters and I read it and laughed out loud. I didn't like the book, but we loved the first line!

Thanks for commenting on my past two newsletters! I think its so interesting to talk to people who have read The Almost Moon. People either loved it or hated it. No gray areas!


BIG BAD WOLF is Howling
-- Brian Jacques always had an interesting method when it came to his Redwall stories- he'd ease you into comfort when introducing his heroes, and then slug yeah when the villain appears.



Sounds like my kind of author!




billwilcox -- Nicki,
I am so like you, catch me at the opening or lose the sale. One of my favorites is:

"Captain Slaton? Can you hear me?"
The eyes on the broken face fluttered.
"I woke you up because you appeared to be having a dream no one would care to continue."
The woman focused on the bright lights--the intense pain. She moaned softly as she turned her head to one side.
"Don't try to talk, Captain. Rest now. I was able to awaken you. You have been dead for three days."
from....
"The Voyage of the Wayfarer"
[18+]

I've read this one -- great story! Bravo!


Remembering
--
I read your newsletter and changed my first line to read:

What would you do if you were trapped by a serial killer that didn't kill you, but you witnessed a murder and the police didn't believe you?
I'm writing a book.

Wow! I appreciate your comment so much! Glad to hear you found inspiration in the newsletter. Best of luck on the book project!!




See you all back here on October 30, 2013. Until then, have a great month!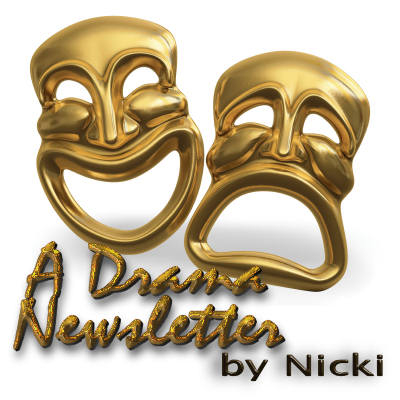 | | |
| --- | --- |
| ASIN: 0910355479 | |



To stop receiving this newsletter, click here for your newsletter subscription list. Simply uncheck the box next to any newsletter(s) you wish to cancel and then click to "Submit Changes". You can edit your subscriptions at any time.