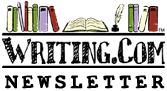 Poetry





This week: The Last of the Romantics

Edited by: ember_rain
More Newsletters By This Editor



1. About this Newsletter
2. A Word from our Sponsor
3. Letter from the Editor
4. Editor's Picks
5. A Word from Writing.Com
6. Ask & Answer
7. Removal instructions





I often like to take a look back at History to see who influenced different styles of poetry and prose. I especially take an interest in those that influenced the poets, we are all influenced by today. It becomes even more interesting to me when the person in question is virtually unknown to me and perhaps to others. With that in mind, I give you a bit about James Henry Leigh Hunt.



| | |
| --- | --- |
| ASIN: B01CJ2TNQI | |



James Henry Leigh Hunt was born to Issac Hunt, an American lawyer and Mary Shewell, the daughter of a wealthy American merchant on October 19, 1784. He was the first of their children to be born in England, where they had fled during the revolutionary war. His parents were British sympathizers and Quakers.

He attended school at Christ's Hospital in 1791 until 1799. In 1801, Edward Quin, editor of The Traveller helped him publish his first book of poetry called Juvenilia. It wasn't until his brother started a journal called The Examiner and then convinced Leigh to take a roll as editor that he really began to garner attention. It was due to his views of the Royal family, more specifically the Prince Regent, that he and his brother were both arrested. Leigh spent two years in Surrey County Gaol.

Among his admirers were Thomas Moore, Percy Shelly, for whom he counted a close and dear friend, Keats, Byron and Charles Dickens. These men admired him enough to not only keep him company in Prison but it brought many of them to help financially support him, including Mary Shelly who gave him a monthly allowance. He and Percy were so close that he couldn't bring himself to get out of his carriage at Percy's funeral.

It was Shelly and Byron that convinced Hunt to move to Italy to help them edit the literary journal, The Liberal. Both fortunately and unfortunately for Hunt and his family, the ship was forced to turn back due to a horrible winter storm. It was only after they had returned to England that Hunt learned the ship they were aboard was carrying black powder. They were lucky to return to any shore without being blown up. However it did nothing to help relieve Hunt's financial trouble.


He wrote poetry in the style Chaucer which probably contributed to his lack of success as a poet. That didn't however stop Charles Dickens from saying the following in a letter written on September 25, 1853. "Leigh Hunt was the original of Harold Skimpole in Bleak House. I suppose he is the most exact portrait that was ever painted in words! ... It is an absolute reproduction of a real man."

One can only hope that being used as the inspiration for a Dickens character was enough for Hunt to feel as though he made a difference on the world. He, like many poets of his time, died in abject poverty on August 28, 1859. He was buried at Kensal Green Cemetery.

Probably the greatest honor paid to the man was given posthumously in 1966 when Christs Hospital named one of their houses after him.

Though it is sad that he isn't remembered as one of the greats, he is considered to be the last of the Romantics and I give him to you as an example of the difference one can make in the world regardless of how well history remembers you. Everyone makes a difference, even if history doesn't remember who it was that made the difference.

If you get the chance, Please consider reading more about the man once called "The Wit In The Dungeon" by reading the book "The Wit In The Dungeon" by Anthony Holden. I found it at a discount close out store, but I have never regretted taking the time to buy and read it.









Invalid Item
This item number is not valid.
#

1960108

by Not Available.
Invalid Item
This item number is not valid.
#

1960708

by Not Available.
A life less ordinary (E)
An ode to a starry-eyed wanderer
#

1960340

by Kloepta
Junior (ASR)
Dedicated to all those wrongly hurt
#

1951590

by Emily
My Guardian Angel (E)
My Guardian Angel watches over me ~ And is with me ~ Always.
#

1659066

by ~ Sisco ~
Invalid Item
This item number is not valid.
#

1932670

by Not Available.
Sanctuary (E)
Finding peace within (Form: Trijan Refrain)
#

1958470

by 🌓 HuntersMoon
The Technological Trek (E)
I thought of the words "maniacal machines", played around with them, and this happened. :)
#

1960601

by gogreeneco
The Technological Trek (E)
I thought of the words "maniacal machines", played around with them, and this happened. :)
#

1960601

by gogreeneco
We Three Walking Sticks (E)
Three hikers along the Mississippi River bluffs recalling an experience.
#

1159842

by turtlemoon-dohi



Have an opinion on what you've read here today? Then send the Editor feedback! Find an item that you think would be perfect for showcasing here? Submit it for consideration in the newsletter!
https://Writing.Com/main/newsletters/action/nli_form



Don't forget to support our sponsor!




| | |
| --- | --- |
| ASIN: 1945043032 | |



Is there a poet you have come across that made a difference on the world yet seems to be forgotten by history? If so tell us about them.


| | |
| --- | --- |
| ASIN: 0997970618 | Book |



To stop receiving this newsletter, click here for your newsletter subscription list. Simply uncheck the box next to any newsletter(s) you wish to cancel and then click to "Submit Changes". You can edit your subscriptions at any time.