Printed from https://www.writing.com/main/newsletters/action/archives/id/6066-Rules-of-Mystery.html
Mystery: December 25, 2013 Issue [#6066]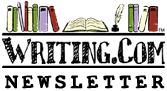 Mystery





This week: Rules of Mystery

Edited by: Lonewolf
More Newsletters By This Editor



1. About this Newsletter
2. A Word from our Sponsor
3. Letter from the Editor
4. Editor's Picks
5. A Word from Writing.Com
6. Ask & Answer
7. Removal instructions



This newsletter will explore a few rules that are used to created the mysteries we read in order to inspire one to create their own mystery. The purpose is to either adhere to some of the rules that follow, or find a way to break them while staying true to the story.

| | |
| --- | --- |
| ASIN: 0996254145 | |

Even more than any other genre, mystery writing tends to follow a set of standard rules. This is because readers of mysteries seek a particular experience: they want the intellectual challenge of solving the crime before the detective does, and the pleasure of knowing that everything will come together in the end. Nearly all that follow is to read widely in the genre.

1. Plot is everything. -
Make sure each plot point is plausible, and keep the action moving. Don't get bogged down in back story or go off on tangents.

2. Introduce both the detective and the culprit early on.
As the main character, your detective must obviously appear early in the book. As for the culprit, your reader will feel cheated if the antagonist, or villain, enters too late in the book to be a viable suspect in their minds.

3. Introduce the crime within the first three chapters of your mystery novel.
The crime and the ensuing questions are what hook your reader. As with any fiction, you want to do that as soon as possible.

4. The crime should be sufficiently violent.
For many readers, only murder really justifies the effort of reading a 300 or so page book while suitably testing your detective's powers.

5. The crime should be believable.
While the details of the murder -- how, where, and why it's done, as well as how the crime is discovered -- are your main opportunities to introduce variety, make sure the crime is plausible. Your reader will feel cheated if the crime is not something that could really happen.

6. The culprit must be capable of committing the crime.
Your reader must believe your villain's motivation and the villain must be capable of the crime, both physically and emotionally.

7. Do your research.
Readers have to feel you know what you're talking about.Get all essential details right. Mystery readers will have read a lot of books like yours; respect their level of intelligence in the subject.


8. Wait as long as possible to reveal the culprit.
They're reading to find out, or figure out, whodunit. If you answer this too early in the book, the reader will have no reason to continue reading.

Of course, the best way of testing the mystery writing rules are to see how others use them or how and when they get away with breaking them.

The Editors (13+)
Is someone out to get you? Maybe. Read on and decide for yourself.
#

983200

by nomlet
Invalid Item
This item number is not valid.
#

1117710

by Not Available.
Deadly Dreams (13+)
There is danger in dreams but for who?
#

1543872

by Dorianne
Invalid Item
This item number is not valid.
#

1151895

by Not Available.
I Saw Her One Night (13+)
Alone in the woods, a teenage girl sees something which changes her...
#

1002263

by Christine L.
By the Book (13+)
Sophia is planning to get married but something is terribly wrong.
#

890133

by Write-fully Loti



Have an opinion on what you've read here today? Then send the Editor feedback! Find an item that you think would be perfect for showcasing here? Submit it for consideration in the newsletter!
https://Writing.Com/main/newsletters/action/nli_form



Don't forget to support our sponsor!




| | |
| --- | --- |
| ASIN: B01DSJSURY | |


| | |
| --- | --- |
| ASIN: B004PICKDS | |



To stop receiving this newsletter, click here for your newsletter subscription list. Simply uncheck the box next to any newsletter(s) you wish to cancel and then click to "Submit Changes". You can edit your subscriptions at any time.



Printed from https://www.writing.com/main/newsletters/action/archives/id/6066-Rules-of-Mystery.html