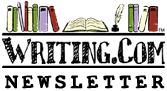 Romance/Love





This week: Lovesong

Edited by: StephB aka Rona Virus
More Newsletters By This Editor



1. About this Newsletter
2. A Word from our Sponsor
3. Letter from the Editor
4. Editor's Picks
5. A Word from Writing.Com
6. Ask & Answer
7. Removal instructions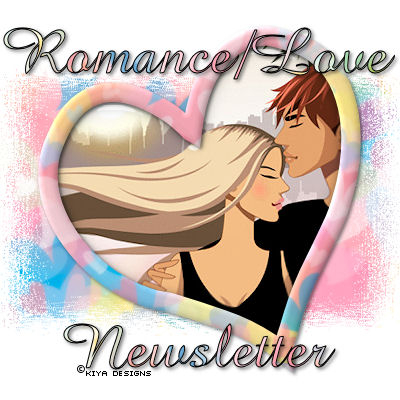 Songs are a natural manifestation of the depth of love we feel. Today we'll explore songs as a natural expression of love.



| | |
| --- | --- |
| ASIN: B000FC0SIM | |



Music is an expression of our feelings. The best songs are given life through our personal experiences. Not everyone can write a song, but we're all familiar with songs that resonate with our heart.

One song for me is "With Arms Wide Open," by Creed. It came out around the same time I was expecting my son. Quite often that song with its uplifting melody and emotionally charged, powerful lyrics stabbed at my core, speaking to the unconditional love I had for my child. Scott Stapp, who wrote the song, was inspired to write the song when he found out he was going to be a father. For me, his beautiful song, summed up my own feelings of love toward my child.

Another song that resonates with me is "Lovesong" by the Cure. Written by Robert Smith as a wedding present for his wife, Mary, the song was released on the Cure's 1989 "Disintegration" album. It went to #2 in the US and has been widely copied. Most recently, Adele copied the song on her album, "21." Smith's heartfelt lyrics and his vulnerable voice have haunted me throughout the years.

Both songs have this common: they capture the sincerity of love.

It's not just the beat or the lyrics, or the way a song is sung, it's the sincerity in the overall composition that speaks to the love in our hearts. That's what makes a song stick with us.

Questions for you: Do you share a love song with your significant other? What song is it? Why did you pick it? When you're writing, do you listen to music? Do listening to songs inspire/motive your writing? I'd love to hear about the love songs that resonate with you.







Invalid Item
This item number is not valid.
#

936321

by Not Available.
The River (E)
A song based of Yiruma's 'River Flows in You'. Can be seen as romance or family/friendship
#

1998821

by Evren
Invalid Item
This item number is not valid.
#

1989875

by Not Available.
Invalid Item
This item number is not valid.
#

1989873

by Not Available.
Invalid Item
This item number is not valid.
#

1986835

by Not Available.
Take It or Leave It (E)
It's not complicated. I've offered my heart. A Country Western Music Entry
#

1978560

by 🌓 HuntersMoon



Have an opinion on what you've read here today? Then send the Editor feedback! Find an item that you think would be perfect for showcasing here? Submit it for consideration in the newsletter!
https://Writing.Com/main/newsletters/action/nli_form



Don't forget to support our sponsor!




| | |
| --- | --- |
| ASIN: B07YXBT9JT | |

Feedback from my Romance/Love Newsletter DTD: 25 JUN 2014:
Dawn Embers

Honestly, I'm not sure the success rate of arrange marriages or if they would work as well today, but it can make for an interesting story. Having that element in a romance story can bring about some different plots and twists, which readers can appreciate. I wrote one last year about an arranged marriage between two boys for a romance contest on the site and it was later given honorable mention in the Quill awards held here. I'm hoping to take the 5,000 word story and make it into a novel. So, in real life or not, it can make for interesting fiction.



I agree, the arrangement itself can bring about some interesting twists. Congrats on the success of your story and an Honorable Mention in the Quill awards.



rubai
Arranged marriages are pretty much the norm in the Indian society. My own parents had an arranged marriage. And what they have is nothing but love. There can never be a formula. A marriage may or may not work. Same goes for love marriages.



Thank you for sharing. I'm glad to hear of the success of your parents' marriage. Like anything, marriage is what 'you' put into it.



Quick-Quill

Famous arranged marriages are too many to list. My favorite is Jacob. He saw and lusted over Rachel and worked the required seven years for her and when he met her on the wedding day, he was tricked. He'd married her sister Leah. He had to work the next seven years to have Rachel. When he got her she was his trophy wife. In reality she was high maintenance, devious and a trouble maker. Leah for all her physical issues was Jacob's WIFE. He deferred to her, consulted with her and stood by her.



Thank you for sharing. Interesting how that turned out, isn't it?



Thankful Sonali Internet Issue

Most of my family members are happy in arranged marriages - even my niece (that is, next generation) is in an arranged marriage. We have some who have had love marriages, too, and they're happy, too!



Thanks for sharing. It's good to hear that arranged marriages can be successful.



monty31802
Enjoyed the News Letter. We would have to go back in history to find any arranged marriages that I know of.



I could only think of a few arranged marriages, Henry VIII, George IV, Louis XIV and I know there was no love in them. Let me see...arranged marriages that worked... Edward III ? George II?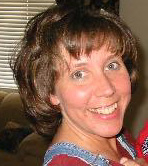 StephB aka Rona Virus
is a 911 dispatcher for LAPD. Her latest release is a short story set in summer called "Arrow Through The Heart" and it can be found in the Victory Tales Press 2014 Summer Collection.


| | |
| --- | --- |
| ASIN: B07K6Z2ZBF | |



To stop receiving this newsletter, click here for your newsletter subscription list. Simply uncheck the box next to any newsletter(s) you wish to cancel and then click to "Submit Changes". You can edit your subscriptions at any time.