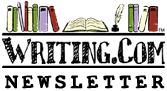 Spiritual





This week: Angelic Introductions

Edited by: Shannon
More Newsletters By This Editor



1. About this Newsletter
2. A Word from our Sponsor
3. Letter from the Editor
4. Editor's Picks
5. A Word from Writing.Com
6. Ask & Answer
7. Removal instructions



Welcome to the
Spiritual Newsletter
. I am
Shannon
and I'm your editor this week.

| | |
| --- | --- |
| ASIN: B07B63CTKX | |

"It is not known precisely where angels dwell--whether in the air, the void, or the planets. It has not been God's pleasure that we should be informed of their abode." ~ Voltaire
Do you believe in angels? As a kid growing up in a Christian home, I knew surprisingly little about angels. I knew guardian angels watched over people, Michael was like the head angel dude, and Gabriel was pretty powerful too, although I didn't know some believe she's a girl until just a few years ago. That's about it. That was the extent of my knowledge. Chamuel, Jophiel, Metatron, Sandalphon.... Fugghetaboudit. Never heard of 'em.

Then, a few years ago, angels became popular. There were movies, tarot decks, radio programs, even angel therapy sessions where people could work with an Angel Therapy Practitioner, along with the client's personal guardian and archangels, "to heal and harmonize every aspect of life" (click here
for more information). I did a little research and discovered that not only do Christians believe in and call upon angels to protect and guide them, so do practitioners of other faiths, like Witchcraft. Yes, modern-day Witches (or at least some of them) believe in angels and warn against taking their power lightly: "When it comes to working magick with the angels, I approach it the same way I would handle a stick of dynamite: with extreme caution and considerable care. I have cultivated this magickal point of view because over the years I have witnessed many folks who get into angel magick (usually because they figure it's somehow safer than Witchcraft)--and then I have witnessed the chaos and destruction that careless angel magick can wreak. Truthfully, angels are not the cute, cuddly, naked babies popular culture has made them out to be. They are not ethereal romantic women with long hair and a lilting Irish brogue who help you with your love life, either. Angels are another type of entity altogether, and only the foolhardy decide to work angel magick without respect and restraint." ~ Ellen Dugan in Every Witch Way: Spells and Advice from Two Very Different Witches.

I decided to dig a little deeper, and here's a small sample of the myriad beliefs:
Michael
is the leader of all the archangels and may be called upon (not prayed to--angels do not want to be worshipped) for courage, protection, and strength.
Metatron
is one of only two archangels who were reportedly human before becoming angels. Some believe he represents the Angel of Death. He is also the keeper of the Book of Life. Children are his soft spot, and he helps them adjust to the afterlife.
Gabriel
is largely believed to be a female messenger archangel who may be called upon by writers (as well as others) when we need a boost in creativity. Summon Gabriel if you wish to experience visions and/or prophecies. Gabriel may also be called on to help us find our life's purpose.
Call on archangel
Uriel
when you need peace and harmony. He helps us let go of resentment, allowing us to forgive and heal. He is an angel of practical solutions and creative insight.
Jophiel
is an angel of art and beauty. She (or he, depending on who you ask) helps us appreciate the beauty around us. Call on her if your want to be more grateful for what you have and if you need more happiness in your life.

There are many theories about what certain angels do, what they specialize in and, in fact, whether or not they exist at all. The information varies greatly depending on where you look and what you read. It's an interesting topic, and one you could spend a lot of time researching. Hopefully this newsletter is enough to whet your angelic appetite, but if not, here's a 45-minute documentary called "Mysteries of the Bible: Biblical Angels." I've embedded the series in its entirety below. Enjoy, and thank you for reading.







"Life is a tapestry: We are the warp; angels, the weft; God, the weaver. Only the Weaver sees the whole design." ~ The Angels' Little Instruction Book by Eileen Elias Freeman, 1994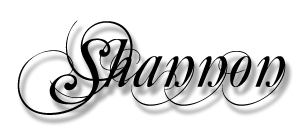 I hope you enjoy this week's featured selections. Please do the authors the courtesy of reviewing the ones you read. Thank you, and have a great week!
May Angels Watch (E)
Let the serenity of angels calm you in this forthcoming year.
#

803865

by VictoriaMcCullough
A Gift of Angels (E)
Infant cousins, unaware of each other til a fateful day, meet to send a special gift.
#

1300255

by Jack Goldman
Whisper Of A Name (E)
Have you ever heard a whisper?
#

1762923

by C. T. Hill
Invalid Item
This item number is not valid.
#

1344784

by Not Available.
On Angel's Wings (13+)
An infants POV of his death, by his nurse
#

1368448

by NurseWriter
Invalid Item
This item number is not valid.
#

1541733

by Not Available.



Have an opinion on what you've read here today? Then send the Editor feedback! Find an item that you think would be perfect for showcasing here? Submit it for consideration in the newsletter!
https://Writing.Com/main/newsletters/action/nli_form



Don't forget to support our sponsor!




| | |
| --- | --- |
| ASIN: B004PICKDS | |

The following is in response to

"Creating a Sacred Space"
:

katesthename

writes, "Just read 'Creating A Sacred Space'. If one is in continual prayer then one doesn't need to create a 'sacred' space. Prayer sooooo doesn't involve anything of the flesh. Prayer is a oneness with Papa God, involving only the spirit man. The flesh man isn't allowed in the secret places. Think about it. Do tortured True believers go to a physical place to pray? No. Their quietness and contentedness is in their spirit which is attached to God. They didn't 'create' a sacred space...they GO to their Sacred Place and there they remain hidden."



Zeke
writes, "My spiritual place is my man cave in the mornings and late evenings. The rest of the time it is my writing place."
Prosperous Snow writing poetry
writes, "I have my sacred space by my computer because I live in a studio apartment and I have no room any where else to put the items that help me meditate."
Quick-Quill
writes, "I have a chair in the living room. Next to it is a bookcase with my Bible on it. I have room to pray and read. When I'm working there is a chair beside my bed. I included a devotional on Salt [see below]. I read this again and thought with all the changes going on now in my life, I have to lean on the Lord for guidance. I want to be salty. What kind of stories can we write about people being the Salt of the earth?"
redbarron
writes, "Nice Newsletter. Yes, on my rocking chair my safe place, on my boyfriend's couch and outside his yard is my sacred places."
Elfin Dragon - contest hunting
writes, "A sacred place. It's an interesting concept. For me it's anywhere I can sit, relax and either consider the day ahead and say a little prayer, or consider the day which was and say a little prayer. I feel God is always with me and knows my intentions. Yes having one place set aside is nice, but not always practical. If I can sit in my car with some music and be at peace, then that is the place. If I can find a place to draw and consider God's wonderous hand upon this world, then that is the place. Finding peace is what's important to me."
We are individuals, and how we practice our faith is very personal and should be respected. My goal is to provide a sacred space here in the Spiritual Newsletter where everyone feels safe to discuss their religions practices openly and without fear. Thank you all for sharing your thoughts and your sacred spaces with us.
The following items were submitted by their authors:
Sacred Space (E)
Items in my Sacred Space
#

2007699

by Prosperous Snow writing poetry
Mathew 5:13 (E)
Ye are the salt of the earth:
#

1950686

by Quick-Quill
'Til Mossflower is Free (13+)
A Poem dedicated to the warriors of Redwall.
#

1907568

by BIG BAD WOLF

| | |
| --- | --- |
| ASIN: 1542722411 | Book |



To stop receiving this newsletter, click here for your newsletter subscription list. Simply uncheck the box next to any newsletter(s) you wish to cancel and then click to "Submit Changes". You can edit your subscriptions at any time.