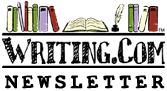 Horror/Scary





This week: 6 Types of Cliffhangers

Edited by: LJPC - the tortoise
More Newsletters By This Editor



1. About this Newsletter
2. A Word from our Sponsor
3. Letter from the Editor
4. Editor's Picks
5. A Word from Writing.Com
6. Ask & Answer
7. Removal instructions





This newsletter is about how to write scene-ending cliffhangers filled with tension.

Sage Quotes:

"Each book will have a lot of cliffhangers, because I like that."
~ Kevin J. Anderson, SF Novelist of 50 bestsellers

"I don't feel there's any reason to apologise for having a wicked imagination. I think it's important as a maker of fantasy and of horror."
~ Clive Barker, novelist

"There are two different stories in horror: internal and external. In external horror films, the evil comes from the outside, the other tribe, this thing in the darkness that we don't understand. Internal is the human heart."
~ John Carpenter, director





| | |
| --- | --- |
| ASIN: B07K6Z2ZBF | |





Cliffhangers



Cliffhangers: The What and Why



A cliffhanger is when the writer ends a chapter or scene at a tense moment to encourage the reader to continue on to the next chapter.

In the 1800s, "penny dreadful" books became popular---and so did cliffhangers. Published in weekly parts, the books were cheap and exciting and often ended in the middle of a thrilling scene to encourage people to buy the next week's installment.

Every cliffhanger has the same intent
"Reader, don't close the book! Don't click away! You must find out what will happen next. So read on!"

And seriously, who hasn't stayed up past their bedtime to read just one more chapter that quickly become two or three chapters or the whole book!
That's the beauty of the cliffhanger.




6 Different Types of Cliffhangers



How do you pick a good moment to cut off a scene with a cliffhanger? Screenwriters seem to know all about it. TV series and even soap operas constantly break at a place of high tension, leaving the viewer dying to know what will happen next.

Here are six different types of cliffhangers with examples of cliffhangers chapter endings from different books.



Character in Physical Danger
This is probably the most successful type of cliff-hanger. If you put the character in immediate danger, the reader will almost always read on.

Jeffrey Deaver, The Bone Collector (Lincoln Rhyme series)


Her gun!
She slapped her hip; the gun had been torn from the holster and tossed somewhere inside the car. Feeling the hot drizzle of gasoline on her arm and shoulder, she searched frantically through the papers and CS equipment littering the ceiling of the station wagon.
Then she saw the clunky Glock near the dome light. She swept it up and aimed at the side window.
Go ahead. Backdrop's clear, no spectators yet.
Then she hesitated. Would the muzzle flash ignite the gas?
She held the gun as far away from her soaked uniform blouse as she could, debating. Then squeezed the trigger.



Dean Koontz, What the Night Knows


Willard barked, barked, but even Minnie couldn't hear him. She could see only that he was trying to bark out from his reality into theirs.
She said, "Zach, get away from the door."
"Why?"
"Get away from the door!"
The dog did his best. Nobody could blame good old Willard when the gray-dress woman from twenty days earlier, the woman who might have been a door-to-door Jesus-talker but wasn't, burst into the room and swung a meat cleaver at Zach.





Character Heading Into Danger or Mystery
When the characters are going into a dangerous place or possibly into a risky situation.

Stephen King, The Shining


With growing trepidation she walked down to the stairwell, but Jack was not there. And as she stood there on the landing, wondering what to do next, the singing came up from below, rich, angry, bitterly satiric:
"Roll me over In the clo-ho-ver, Roll me over, lay me down and do it again."
She was frightened even more by the sound of him than she had been by his silence, but there was still no alternative. She started down the stairs.



J.K. Rowling, Harry Potter and the Last Sorcerer's Stone


One minute to go and he'd be eleven. Thirty seconds…twenty…ten…nine – maybe he'd wake Dudley up, just to annoy him – three…two…one…
BOOM.
The whole shack shivered and Harry sat bolt upright, staring at the door. Someone was outside, knocking to come in.





Surprise Reveal
An important piece of information, a person. or anything that shows up unexpectedly.

Tess Gerritsen, The Bone Garden


Her gaze fell to the handwritten pages that lay on the table in front of him, and she saw the three familiar initials: O.W.H. "Another letter!"
"I think it may be the last one, Julia."
"But this is wonderful!" she said. Then she noticed how pale he was, and that his hands were shaking. "What's wrong?"
He handed her the letter. "Read it."



Dan Simmons, Carrion Comfort


"I'm afraid Mr. Borden won't be producing any more films with us," said Harod. His head rotated toward her and the black beacons of his eyes blinked slowly. "From here on out it's just you and me, kid."
Harod's lips twitched and Shayla could see the small teeth. They looked very white and sharp.
"I'm afraid Mr. Borden won't be producing any more films with anyone." Harod turned his gaze back to the screen. "He's dead," he said softly.





Emotional Tension
Emotional tension comes when there's a conflict between characters.

Josh Malerman, Bird Box


Tom and Felix are asking Gary questions about his story. Jules pipes in, too. But Cheryl has left the room. And Don, who has something to say about everything, isn't speaking much. He just stares.
A divide, Malorie thinks, is growing.
Exactly when it began doesn't matter to her. It's visible now. Gary brought with him a briefcase. A story. And, somehow, a divide.



Brian Moreland, Dead of Winter


Bélanger cracked his whip at the huskies. Over half of the colonists rode out.
"Bugger off!" Pendleton yelled, kicking at the last dogsled as it exited the gate.
The soldiers and officers watched with solemn faces. Anika traded worried glances with Tom. He didn't know who had the better chance of survival—the people escaping into the wilderness or the infected still trapped within the fort's walls.





The Announcement of a Daring Plan or a Decision About Future Action
This type of cliffhanger revs up the story and the reader's interest because it promises that something new and exciting will happen very soon.

Tess Gerritsen, The Bone Garden


In desperation she recklessly grasped his sleeve. "I cannot see him hanged!"
"Miss Connolly, not all hope is lost. There may be a way to save him." He took her hand and held it as he looked straight into her eyes. "But I will need your help."



Stephen King, Dreamcatcher


Mr. Gray's main concern was switching to another vehicle, a snowplow, if Jonesy's driving skills would allow him to operate it. It would mean another murder, but that was all right with the increasingly human Mr. Gray.
Mr. Gray was just getting warmed up.





Something Bizarre or Confusing or Out of Character
A puzzling occurrence or comment that surprises both the characters and the readers and seems to have no explanation.

Douglas Preston & Lincoln Child, Still Life with Crows (Pendergast series)


The car engine turned over, turned again, rattled and shook into life. She turned on the headlights and crept back down the bumpy track.
After a few minutes, she couldn't stand it anymore. "Well?" she asked. "How'd it go?"
Pendergast's eyes turned to her, glistening strangely in the night.
"I saw the impossible," was all he said.



Mike Carey, Thicker Than Water (Felix Castor series)


She made an impatient gesture. 'Listen.'
I did. Nothing but the rough-edged breathing of the two men that would have been snores if there'd been more strength in their chests to push them out. I was about to say 'What?' again, for lack of any better ideas, but then the two men stirred in their sleep and spoke.
It was just the usual half-formed mumble of a dreamer almost but not quite breaching the surface of consciousness. The kind of sound in which you can perceive the melted outlines of words without being able to separate them out or decode them. They ended in a subdued, lip-smacking swallow, a slightly tremulous sigh.
Both men. Together. The same sounds, in perfect synchrony.



Until next time: Let the horror bleed onto the pages with every word!





Here are some spooky stories for your reading pleasure!
Holiday Work (18+)
Even less-conventional students need summer work. (For 'Vampire Day Jobs' contest)
#

1074731

by LJB
Sharp (13+)
An idyllic summer afternoon, a loving father and an axe.
#

1781046

by alzie
Invalid Item
This item number is not valid.
#

868461

by Not Available.
Candy Store Ghost (E)
A mother visits a candy store to buy some sweets for her child after closing time.
#

1410160

by Kotaro
Invalid Item
This item number is not valid.
#

2053446

by Not Available.
Summer Holiday (13+)
It's a bright summers day at the beach - watch somebody spoil it.
#

1696610

by Pennywise
Invalid Item
This item number is not valid.
#

1892041

by Not Available.
The Lot (13+)
An ambigious foe waits in the dark.
#

854171

by MD Maurice
Cocheco Hollow (13+)
Simon recounts for his Pop one summer adventure as a child.
#

1543664

by rokitpsi



Have an opinion on what you've read here today? Then send the Editor feedback! Find an item that you think would be perfect for showcasing here? Submit it for consideration in the newsletter!
https://Writing.Com/main/newsletters/action/nli_form



Don't forget to support our sponsor!




| | |
| --- | --- |
| ASIN: B07NPKP5BF | Toy |

Your full time Horror Newsletter Editors:
willwilcox and
LJPC - the tortoise
have published --
** Image ID #2046623 Unavailable **
Soul Cutter
The Inter-Galactic Gourmet
The Mission
Biggun
** Image ID #1969200 Unavailable ** ** Image ID #1969201 Unavailable **
The Watercourse--W.D.Wilcox
Possession--W.D.Wilcox



To my delight, some writers took the time to comment on my last newsletter: "How To Get An Agent"
Thank you!
Comments listed in the order they were received.
Vampyr14
writes: Such good advice!

Thanks – and thanks very much for replying to the newsletter!


willwilcox writes: Agents are scary. In the music business, every agent I ever had wanted a percentage of my pie. Now if they're are 5 members in the band, the agent becomes like that 6th member. Although, I have to admit, he did have the jobs, and if you ain't working gigs nobody gets paid. So he was necessary to that extent. But we weren't the only band he handled. He made good money for not knowing how to play an instrument. It irked me and I finally fired him, because I now knew all the right people myself and was able to get the same gigs. But, I guess he was an necessary evil in the beginning.

It's very cool you worked in a band! It's a bit easier to get along in the music biz without an agent, but in writing, the larger publishers will only accept submissions via an agent, so you're kind of stuck. Thanks for sharing your own experiences with an agent!
Julie
writes: This was an extremely helpful newsletter. It made me really think about the future, and whether I want to get published. (Of course I do.
) You've given me a focus to keep on improving my craft! I'm going to save this newsletter and follow up with your links. By the way, I'm reading On Writing by Stephen King and I'm loving it.

It's great to hear that the newsletter has stoked your ambition to get published! King's On Writing is a great book. Thanks for writing to the newsletter!
Quick-Quill
writes: I love this Newsletter. You have great references. I too have matured as a writer due to the classes and reviews I've received on Wdc. I'd like to add as a reference two authors. One is Debra Dixion's Goal Motivation and conflict. The other is Story Engineering by Larry Brooks. He rambles in the book like he does when giving his classes. What he says is GOLD.

I'm so glad you enjoyed the newsletter! Thanks for sharing the craft books you use to help you—all of us can use all the help we can get!


writetight writes: Thanks for featuring my "Invalid Item"
in your Horror/Scary Newsletter.
~ Dan

You're welcome! You're a great writer, and it's always a pleasure for me to read your work.
Grin 'n Bear It!
writes: Great newsletter! After reading this one and several others, I've decided I need to subscribe even though I don't write horror. Thanks for the invaluable info.

I'm glad you enjoyed reading the newsletter! I feel that good writing techniques and info can used by any writers regardless of genre, so I try to include things to help everyone. Thanks for replying to the newsletter!
Taniuska
writes: Fantastic information for all writers. Loved all the articles you shared. :)

Thanks so much for replying to the newsletter! Positive feedback makes me so happy!

| | |
| --- | --- |
| ASIN: 0910355479 | |



To stop receiving this newsletter, click here for your newsletter subscription list. Simply uncheck the box next to any newsletter(s) you wish to cancel and then click to "Submit Changes". You can edit your subscriptions at any time.