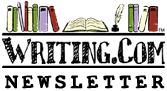 Romance/Love





This week: Devotion

Edited by: StephB aka Rona Virus
More Newsletters By This Editor



1. About this Newsletter
2. A Word from our Sponsor
3. Letter from the Editor
4. Editor's Picks
5. A Word from Writing.Com
6. Ask & Answer
7. Removal instructions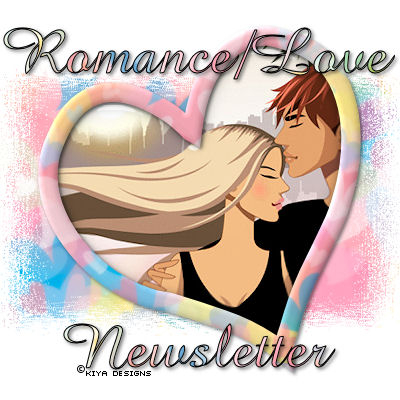 This month we'll take a look at devotion. According to the dictionary, the definition of devoted is someone who is loyal and steadfast in giving love or attention. Couples can be married for years, but they aren't necessarily devoted. What do they do to rise to the level of devotion?

| | |
| --- | --- |
| ASIN: B07RKLNKH7 | Kindle |



Long time devoted couples not only spend their lives together, but interestingly, they often die within hours or days of each other. The reason? A broken heart. What stirs such devotion?

While researching this article, I discovered Aurlo and Virginia. When Aurlo met Virginia it took 4 years for him to win her heart. The couple lived in Seattle. They married during World War II in Monmouth NJ. Aurlo was soon shipped over overseas for the war. When he returned, they started a family. He became a middle school principal. They had 2 boys, then grandchildren. It was reported that it was hard to find a photo of one without the other. As they aged, Aurlo had a series of strokes. Virginia developed Alzheimers. While her body was in decent heath, Virginia's mind failed her. She was admitted into hospice. Aurlo was beside her when she passed away and then, days later, he died of a final stroke.

Long time couples – those who have been married 40, 50, 60 years typically fall into 2 categories – those who have deep emotional roots and find purpose with each other, and those who have independent interests which lead to finding purpose in other aspects of life. Those who are close, finding purpose with each other, are usually the devoted couples who die close together.
Devotion is a powerful purpose.

Other devoted couples have had their love story play out for the world. They include Queen Elizabeth and Prince Phillip, John Lennon and Yoko Ono, Robert Browning and Elizabeth Barrett, Johnny Cash and June Carter, and Ronald and Nancy Reagan.

Robert Browning was immediately smitten with the more famous Elizabeth Barrett. After they married, they went to live in Italy. Elizabeth was disinherited by her father upon her marriage. In 1961, Elizabeth died and Robert went to live in London again with his son. He's known for his dramatic monologues where the words not only tell the action and setting, but the character of the speaker.

Robert Browning
Waring II 192-200

Someone shall somehow run a muck
With this old world, for want of strife
Sound asleep; contrive, contrive
To rouse us, Waring: Who's alive?

Our men scare seem in earnest now;
Distinguished names! – but 'tis somehow,
As if they played at being names
Still more distinguished, the games
Of children.

From Bells and Pomegranates, No III
Dramatic Lyric 1842


NOTE: April is National Poetry Month. Send in a romantic poem for me to put my newsletter!

Question: Who is your favorite devoted couple? Why?

Reference:NBC News, Debbie Cafazzo @2013 msnbc.com, reprints.







Romance/Love Genre Poetry (13+)
This is the "love" seat on which I keep my romance genre poetry perched!
#

311726

by RedWritingHood♡WDC
Romantic collections (ASR)
All my Romance/Love pieces are in here
#

1977401

by Soh ~ Luminousa
Never Leave Me (13+)
A love story over time, using flashback.
#

1069313

by Vivian
One Moment In Time (E)
She fell in love. Yes, it was via the internet, but that did not make it any less real.
#

919998

by Willow Silverwing
A Life Without A Love (E)
Two Native Americans grow up together and later in life are seperated by amnesia.
#

1000629

by PostalPatron
Dreams in the Moon (13+)
Arabian Sonnet
#

1674002

by Arlais
Leger's Romantic Cnotes (18+)
Cnotes of the romantic sort. Send one to someone special.
#

1052886

by Leger~



Have an opinion on what you've read here today? Then send the Editor feedback! Find an item that you think would be perfect for showcasing here? Submit it for consideration in the newsletter!
https://Writing.Com/main/newsletters/action/nli_form



Don't forget to support our sponsor!




| | |
| --- | --- |
| ASIN: B07N36MHWD | Kindle |

Your Romance/Love Newsletter Editors:

Crys-not really here
Lonewolf
StephB aka Rona Virus
Feedback from my Romance/Love NL dated 2 MAR 2016:
Quick-Quill

Doubt is THE biggest conflict that sells books. For years I read thousands of Harlequin Romance novels. Doubt on the part of each of the main characters is what led to their breakup. Then the truth is revealed and the end is a beautiful thing.

Most of the time we try to cast out doubt, but when writing romance novels that is a key to a good story.



That's very true. Without doubt, there's no conflict to bring the characters back for the end.



Elisa the Vaccinated Stik

Who likes ugly in a romance?

Ooh, ooh! Pick me! Pick me! While it's not always something I go for, I don't mind the occasional story of love gone sour or enduring a really exhausting conflict. I have yet to write it, although I probably will once I finish my novel (as it would be a prequel that delves into the background of one of my novel's characters; his relationship with his boss causes him a world of pain when things go awry).

On a related note, why not include males having doubts in your examples? I feel like showing the kinds of doubts men could have would be a more inclusive approach in a genre that can always use refreshing in spite of its fans' adoration of tropes.



That's a great suggestion – showing the doubts that males have in a romance. It's not something we see often. I wonder why? Because of the "alpha" male who rarely doubts anything? Food for thought. I'm going to delve into this.



wellness
I agree with you 100% that doubt is ugly yet I agree that love is beautiful. The only problem is that we did not invent love yet we try to love in our own way and that is pride. God is the inventor of love and we must humble before Him for us to experience His amazing love which is then spread to the universe. Romance is so sweet when it is from perfect love. There are no insecurities because we don't depend on our partners for security but the love from God is our security so we are able to love without doubt since we trust our partners because through love the man loves the woman as she submits to him and because they all are complete individually ( God`s love offers us identity, security, purpose and worth) so that when we get into romance with our chosen, it becomes sweet and we enjoy the curdling, kisses, compassion without wasting energy in doubts.

Monty

Thank you for another newsletter that makes good reading without searching for the point.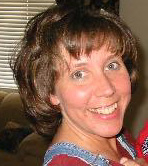 StephB aka Rona Virus
is a 911 dispatcher for LAPD. Her steampunk novel, A Princess is Always Right, was released in SEP 2015. Sophia has traveled to England, 1855, to stop Jonas from changing time, but will her heart drive her to take another direction? 5 Stars….



| | |
| --- | --- |
| ASIN: B07P4NVL51 | Toy |



To stop receiving this newsletter, click here for your newsletter subscription list. Simply uncheck the box next to any newsletter(s) you wish to cancel and then click to "Submit Changes". You can edit your subscriptions at any time.